Imagine leveraging a credit for prior learning model that accelerates students' degree pathways, reduces cost, and provides valuable feedback on essential workplace skills! Strayer University will take you on their journey into the innovative world of virtual assessment centers.
In this session, Strayer University shares their journey into building a virtual assessment center model to award course credit for essential workplace skills. Strayer's Skills Advantage Program not only helps students achieve their educational goals faster and with reduced cost, but also provides students with meaningful professional feedback on their strengths and opportunities for development. Students leave with renewed optimism and motivation to pursue their academic and professional career goals.
Speakers:

Kevin Perrotta, Assistant Vice Provost, Strayer University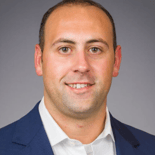 Kevin Perrotta has been with Strayer University since September of 2011 holding various roles within the organization. Kevin started out as a Specialist within the Financial Aid Department and worked his way to Director of Student Services where he managed financial aid operations as well as continuing enrollment. In 2019 Kevin transitioned to the Academics team where he led efforts around Prior Learning Assessment; Kevin is now the Asst. Vice Provost of Academic Quality where his team handles State Compliance and accreditation work along with Student Assessment. Kevin completed his MBA from the Jack Welch Management Institute in Fall of 2021.
Stacy Sculthorp, Academic Director, Prior Learning Assessment, Strayer University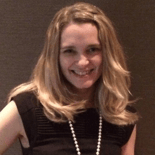 Dr. Stacy Sculthorp is the Academic Director of Prior Learning Assessment at Strayer University where she serves as an administrator and assessor in the Skills Advantage Program and contributes to a various assessment center quality initiatives and other university assessment-related projects. Stacy has worked in the assessment field for 15 years, after teaching for the Minneapolis Public Schools in their autism resource program and teaching Developmental Psychology and Introduction to Psychology at Hennepin Technical College. Stacy has a Ph.D. in Educational Psychology, a master's in Counseling and Psychological Services, and a Graduate Certificate in Business Intelligence. Stacy has special interests in authentic assessment, measurement, and data analytics, and has presented on these topics at The Assessment Institute, the Association for the Assessment of Learning in Higher Education, and the National Council for Measurement in Education.