Community college enrollments are down across the country, and ESL programs are no exception. Meanwhile, in less than seven years, 97% of net workforce growth will be immigrants and their children. It's time for Community colleges and adult education providers to rethink their instructional models to meet the needs of speakers of other languages, and ensure immigrants, refugees, and speakers of other languages have access to workforce development initiatives. Currently, the U.S. offers instruction to only 4% of the adult English learners. English skills remain the gating factor for economic opportunity for New Americans. But it doesn't have to be this way!
This workshop will explain why we have an untapped pool of potential immigrant and refugee learners, how to build competency-based models that address barriers to access and completion, and how to create partnerships with employers to build career-focused ESL programs. Learn why personalized, adaptive instruction is critical to student support and success and how technology can offer both flexibility and the data to improve efficacy and outcomes for a historically underserved population of learners.
Speakers:
Dr. Katie Brown, Founder & Chief Education Officer at EnGen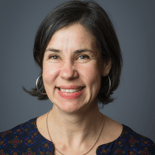 Dr. Katie Brown has spent nearly three decades leveraging the science behind high-impact language instruction to create scalable, sustainable English learning solutions for immigrants, refugees, and speakers of other languages. As founder and chief education officer of EnGen, a Certified B Corporation, she is pioneering a personalized, career-aligned, mobile-first approach to English upskilling and is engaging cross-sector partners – Fortune 500 companies, regional employers, higher education institutions, apprenticeship programs, and government institutions – to advance economic mobility, workforce inclusion, and talent pipeline development across the U.S. An expert in adult learning, education technology, and instructional design, Katie has crafted numerous award-winning language courses and authored multiple technology patents to deliver empowering, effective language training to millions of learners. Katie holds a PhD in second language acquisition from the University of Maryland, and is a frequent speaker, author, and panel moderator.