What happens to longstanding college-level Credit for Prior Learning programs when a university system adopts new policy? As the City University of New York (CUNY) works to implement its new university-wide CPL policy—designed to improve access, equity, and student success—many CUNY colleges are starting from scratch. A few CUNY colleges, though, are building on years of experience with college-based CPL programs that have long histories of creating opportunities for working adults in New York City to earn credit for learning acquired outside the traditional classroom. In this webinar, leaders from CUNY's School of Professional Studies, Lehman College, and LaGuardia Community College will describe the evolving landscape of CPL at their institutions and how new system-level policy is serving as a springboard for new ideas and initiatives (and challenges) that aim to expand the reach and impact of CPL for students.
Speakers:

Richard Finger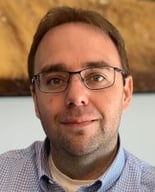 Richard Finger currently serves as interim Vice President for Enrollment Management at Lehman College of the City University of New York. In his current position, he oversees a portfolio of both traditional enrollment management areas as well as student success and retention programs. As part of his work at Lehman College, Richard has spearheaded the college's reimagination of Credit for Prior Learning enhancing its focus on both awarding credits to traditional-age students and leveraging these opportunities to accelerate degree completion with near completers. These efforts have allowed the college to award prior learning credit to over 3,000 students since 2020. In addition to his executive role, Richard is also a faculty member in the School of Business at the college teaching courses in Strategic Management. Richard holds a Bachelor's Degree in Marketing, a Master's Degree in Organizational Behavior, an MBA, and a Doctorate in Healthcare Administration.
Marsha Oropeza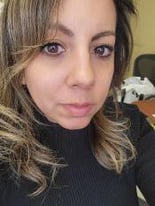 Marsha Oropeza is the Director of Credit for Prior Learning at LaGuardia Community College in CUNY. Apart from her seminal work in developing certificate to credit articulations between ACE and Academic Affairs programs, her doctoral dissertation in practice investigates the lack of adult learner participation in non-credit to credit degree pathways. In addition, Ms. Oropeza has 20 years of experience with counseling and administration in professional and university environments. Ms. Oropeza is a doctoral candidate at Northeastern University and holds an M.A. in Counseling from New York University, and a B.A. in Psychology from Binghamton University.
Jennifer Sparrow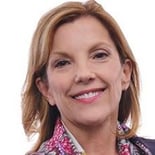 Jennifer Sparrow is the Chief Academic Officer at CUNY School of Professional Studies, with oversight for academic programs, faculty, and staff. She also supervises instructional support services, including instructional technology, faculty development, and the Office of Experiential Learning, which houses the School's CPL program. Jennifer is on the Board of Directors of the Workforce Professionals Training Institute (WPTI). Before coming to CUNY SPS in 2011, Jennifer was a Professor of English and later an administrator at Medgar Evers College, CUNY.
Alyssa Vine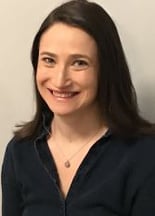 Alyssa Vine is the University Director of Credit for Prior Learning in CUNY's Office of Academic Affairs. In this role she leads the university's Office of Credit for Prior Learning, which provides policy and procedure guidance and supports CUNY's colleges in their work to award academic credit for learning acquired outside of the college classroom. Since joining CUNY's Central Office in 2015, she has held a variety of roles focused on adult learner initiatives, experiential learning, and technology accessibility. Previously, she worked as Director of Media Relations in Barnard College's Department of Communications. She is a graduate of the University of Vermont and the Columbia Journalism School.