Ivy Tech Community College and Purdue University Global have partnered to create a method for transferring students' credit for prior learning (CPL). Join this webinar to learn about our CPL-transfer process model, which enables students to move their CPL between our two institutions. The webinar will include lessons learned and suggested practices for generating buy-in, pinpointing operations, and launching a successful process that allows students to transfer their CPL.
Speakers: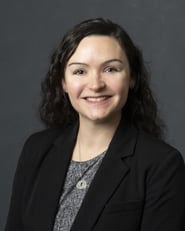 Allegra Fowler is the Executive Director of the Center for Prior Learning Recognition at Purdue University Global. In this role, Fowler oversees the prior learning credit evaluation, assessment, and articulation processes. Fowler and her team support the recognition of transfer credit as well as military and non-traditional credit through collaboration with faculty. Her areas of expertise include transfer credit articulation, degree plan design, recognition of non-traditional credits, and military credit utilization. She believes strongly in the value of higher education and the important role that recognition of all forms of prior learning can play in enabling students to achieve their academic and professional goals. Fowler has worked in the university Office of the Registrar for fifteen years. She is currently the President of the Indiana Association of Collegiate Registrars and Admissions Officers (IACRAO) and serves on several Indiana Commission for Higher Education (ICHE) leadership committees. She earned her MBA from Kaplan University and her bachelor's degree from the University of Illinois.
Dr. Russell Baker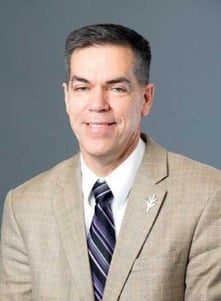 Russell Baker is the Vice President for Academic Programs at Ivy Tech Community College. This is a statewide position working with all 19 Ivy Tech campuses and 27 instructional sites across Indiana. Part of his role includes overseeing the School of Arts, Sciences, and Education, one of the eight academic schools within the Ivy Tech system.

Dr. Baker's responsibilities include coordinating transfer initiatives with four-year universities across Indiana and across the country. Ivy Tech has focused efforts in recent years on guaranteed admission opportunities, providing a more certain future for students who want to start their degree pursuit at Ivy Tech with a clear pathway to the bachelor's degree. He serves as the institutional representative to the Indiana Commission for Higher Education (ICHE) Statewide Transfer Advisory Committee, Core Transfer Library committee, and Transfer Single Articulation Pathways academic leadership committee. He is also on the peer review corps for the Higher Learning Commission.

Baker has recently been the liaison with Purdue Global University in creating a stronger collaboration with the two universities, which has resulted in several substantive improvements to make transfer work better for students. Included in these efforts has been to provide a process for transferring Credit for Prior Learning and development of stronger degree pathways in high demand areas such as information technology.

Dr. Baker received his undergraduate degree from Huntington (IN) University, a master's degree from Kent State University, and his doctoral degree from Ball State University.