Learner success means the call to action is now! Through CAEL's research, The PLA Boost, the data demonstrate increased credential completion rates by 49%. ACE's national task force, Reimagining Transfer for Student Success, yielded six key recommendations to include prioritizing the award of credit for prior learning (CPL) to degree requirements and leveraging innovative technologies. How are you championing equity, access and completion with your CPL programs? Let's discuss measurable transformation to economic mobility and equity by focusing in on some key tools and strategies that make credit for prior learning processing easier.


Moderator: Sara Appel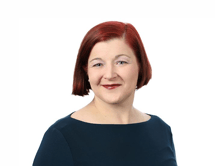 Midwestern Higher Education Compact
Director,
Midwestern–State Authorization Reciprocity Agreement (M-SARA)
Sara serves as the Associate Director, Policy and Research Initiatives, in this role she manages the Multi-State Collaborative on Military Credit and the Midwest Student Exchange Program. She has been working with student servicemembers in higher education for over 20 years and has experience in grant writing and program management. Prior to her working for the Compact, Sara was the academic programs manager at the Indiana Commission for Higher Education. She has an undergraduate degree in Secondary Education and a master's degree in History with an emphasis on Research. Both degrees are from Southeast Missouri State University in Cape Girardeau. Sara began working for the Compact in January 2016.
Speakers: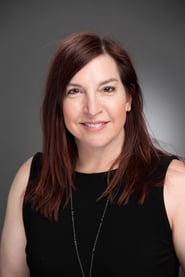 Kristen Himmerick, vice president of solutions, joined CAEL in June 2012 as director of academic technology and student engagement for the LearningCounts portfolio assessment program. She now leads the Solutions Team, including the signature programs EPCE and NACTEL and the developer of technology sites and apps, specializing in linking learning and work for a region or industry. In 2021, Himmerick became a certified change management practitioner.
Before joining CAEL, Himmerick was part of the Innovation Lab at Southern New Hampshire University, where she helped to author the proposal for a self-paced, competency based associate's degree that was awarded the Next Generation Learning Challenge Grant for College Completion (SNHU's College for America Program). Managing academic technology projects, including the system-wide launch of their first LMS and student email system, she started her career at the City Colleges of Chicago.
Sara Daub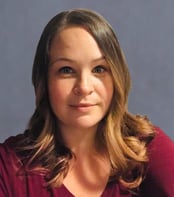 CPL Specialist at Wilmington University, BS General Animal Science, University of Delaware. Prior to her start in higher education, Sara worked in the veterinary industry for 10 years. Sara began working at Wilmington University in April 2017 with the Office of the Registrar. After 4+ years she transitioned to the Experiential Learning department. In the Registrar's Office Sara saw a bit of everything from both the student and academic perspective. Having this background gave a unique perspective to the credit for prior learning side of the university. Sara has now been in her current role as a CPL Specialist for a year. There is always something to learn and there is a lot of growth in this area, so she's excited to see where we can continue expanding CPL and create more opportunities to help our students.
Sarah Cunningham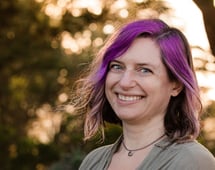 Sarah is Director of Operations & Engagement for ACE's Learning Evaluations, which helps colleges grant credit for prior learning. Sarah joined ACE in 2018 to help develop modular, learner-centric digital credentials that connect learners to opportunities both in academia and the workforce. She previously served as the Chief Student Success Officer at Unity College in Maine, overseeing student life and academic support services after serving in the faculty teaching wildlife care and informal education. She received her PhD in Integrative Biology from the University of California, Berkeley and continues to find an understanding of animal behavior useful in a surprising number of endeavors.
Greg Postle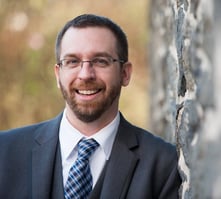 Greg has over 20 years of experience in higher education. He began his career as a Research Scientist at the University of Delaware where he worked on federally funded grants from the National Institute of Justice (NIJ), National Institute of Mental Health (NIMH), and other federal agencies. He spent several years at the University of Alaska Anchorage as a Research Scientist again working on federally funded research projects from NIJ and the Alaska State Department of Law. He joined Wilmington University in 2009 and has served as an Adjunct Faculty member in the College of Social Behavioral Sciences, an Academic Advisor, a member of the university wide scheduling team in the Office of the Registrar and has spent the last five years in the Division of Online and Experiential Learning serving as a Credit for Prior Learning Specialist. Mr. Postle earned an M.A. in Criminology from the University of Delaware in 2004.
Jared Shank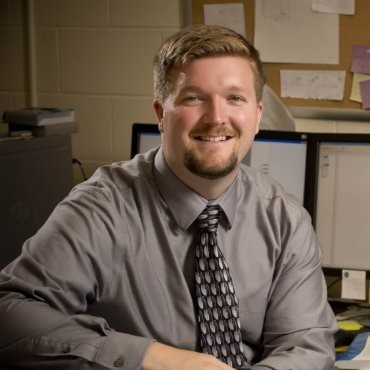 Jared is the Senior Director of Military and Apprenticeship Initiatives and Special Projects at the Ohio Articulation and Transfer Network at the Ohio Department of Higher Education. Prior to working in higher education, Jared served in the Army. His military background gave him a strong interest in helping service members and veterans succeed in higher education. Jared is responsible for MTAGs, Apprenticeship Pathways, and leading projects related to military credit such as the Ohio Values Veterans initiative. Jared earned his Bachelor of Arts in geography (G.I.S.) and his Master of Science in earth and environmental sciences (geophysics) both from Wright State University.