When it comes to driving student recruitment, Higher Education has a key partner in the community: the workforce development system. Through close collaboration, alignment of skills training, and career pathways initiatives, Higher Education can optimize student recruitment through existing programs as well as new referral pathways. The workforce system serves thousands of employers annually by helping them with their staffing and training needs. However, employers are increasingly asking for more and newer skills from jobseekers and their current employees. Join us for a conversation about how effective collaboration between our two systems can meet business needs and maximize student recruitment.
Speakers:
Christopher A. Bernhardt-Vice President of Training with Grant Associates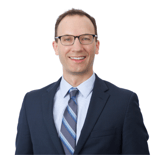 Christopher A. Bernhardt has an accomplished career in corporate training and workforce development training with experience in both the private and social sectors. He is a national speaker with a proven track record of creating effective workforce development initiatives that connect businesses with the skilled talent they need to operate and grow. Since 2013, Christopher has held the position of Vice President of Training with Grant Associates. He oversees the training needs, analysis, design, and implementation for workforce development programs across the nation. Christopher has a bachelor's degree in Speech Communication and a master's degree in Education, both from Texas A&M University. His professional affiliations include membership with the Association for Talent Development and the National Association of Workforce Development Professionals. Additionally, he was a Marano Fellow in the Aspen Institute's Sector Skills Academy. He is also a proud Eagle Scout.
Angie Barksdale-Chief Operating Officer for West Michigan Works!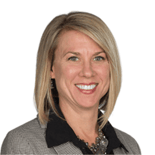 Angie Barksdale is currently Chief Operating Officer for West Michigan Works! where she oversees the development and implementation of workforce programs for a seven-county
region. Previously she served as Deputy Director for the Ottawa County Michigan Works!. Angie played an active role in the merger of Ottawa and three other Michigan Works! agencies to create the current workforce agency. In addition to her experience in the public sector, Angie is well-acquainted with world of non-profits and community service. Angie previously held posts at Ottawa County United Way as Director of Development, the Ottawa Area Intermediate School District as part of Grant Development, and with Allendale Township as its Youth Coordinator.
Angie earned a B.A. in Psychology from Grand Valley State University and a Master's in Family and Consumer Science from Western Michigan University.