View the recording of Dr. Dan Doerger, Director of Workforce Innovation and Kristin O'Bannon, a Senior Solutions Marketing Manager, as they share the transformative Good Jobs Hawai'i Initiative. In this webinar, discover how the University of Hawai'i Community College System partnered with over 100 industry partners and the Chamber of Commerce Hawai'i to combat underemployment and elevate residents' quality of life.
Gain insights into program inception, successful academia-industry collaboration strategies, effective student outreach, and the partnership with Modern Campus to establish a centralized portal for students to explore and register for programs available to prepare for jobs and thrive.
Key Takeaways:
· Unveiling the journey of the Good Jobs Hawai'i Initiative: Origins, Vision, and Impact
· Strategies that bridge academia and industry, fostering collaboration for lasting success
· Dive into effective marketing techniques that drive student engagement and enrollment
· The Modern Campus partnership: Revolutionizing ease of access
Speakers:
Dr. Dan Doerger-Director of Workforce Innovation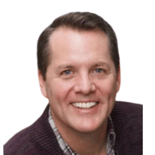 As the Director of Workforce Innovation, Dr. Doerger is responsible for workforce development among the seven community colleges that make up the University of Hawaii statewide community college system. As such, he meets with industry leaders and the faculty and staff of both credit and non-credit programs to analyze workforce needs, design opportunities to train and upskill Hawaii's workforce, and create statewide pathways (K-12 to post-secondary to workforce) for success in those trainings. He is the principal investigator on the multiple workforce development grants that comprise the Good Jobs Hawaii Initiative. Dan is a life-long educator with more than thirty years of teaching experience in secondary education and at the university level as a professor of Education. He is the former Alignment Director for Hawaii P20 Partnerships for Education where he worked on statewide policies related to placements into gateway ELA and math courses across the UH system.
Kristin O'Bannon-Senior Solutions Marketing Manager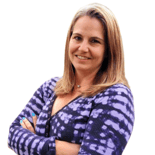 Kristin O'Bannon is a Senior Solutions Marketing Manager at Modern Campus with a rich background spanning 25+ years in higher education and educational technology. Her passion for EdTech began while teaching in the university classroom and has evolved into a career dedicated to helping institutions discover, adopt, implement, and measure the impact of educational technology solutions. Driven to support institutions' strategic missions and student success, Kristin plays a crucial role in Modern Campus' Continuing Education and Workforce Development solutions.