Affordability is central to adult learners' academic success, and money is one of the primary reasons why adult learners stop out before they graduate. CAEL's latest report How They Pay: The Voices of Adult Learners on College Affordability, and How Institutions Are Responding takes a deep dive into the experiences of adult learners as they finance their education. It gives voice to adult learners and how their previous experiences with postsecondary financing help shape decisions on their current and future studies.
In this webinar, key findings will be presented and guest speakers from participating institutions will discuss best practices and share their experiences of addressing affordability issues for adult learners within the context of their institutions. The webinar will also highlight recommendations for improvements to policy and practice.
Speakers:

Matt Bergman-Associate Professor at the University of Louisville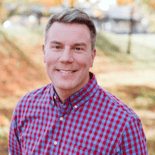 Matt Bergman, PhD, is an Associate Professor at the University of Louisville and is the author of Unfinished Business: Compelling Stories of Adult Student Persistence. Dr. Bergman's research is focused on student persistence, prior learning assessment, leadership, and degree completion programs. His work has been highlighted in international media outlets including The Wall Street Journal, The Washington Post, The Chronicle of Higher Education, NPR, and TIME Magazine. His program was the recipient of the 2019 ACHE Distinguished Program Award, 2019 AAACE Curriculum Innovation Award, and the 2013 AAACE Malcolm Knowles Award for Adult Education Program of the Year. Dr. Bergman was awarded the 2018 ACHE South Outstanding Faculty Award, the Metroversity Outstanding Faculty for Adult Learners in 2015, and was a Top 4 Faculty Favorite at UofL in 2020/2021. He is a Fellow for Complete College America and Ambassador for the Council on Adult and Experiential Learning (CAEL) that serves as a teacher, administrator, and ambassador of degree attainment both locally and nationally.
Melissa Kunes-Assistant Vice President for Enrollment Management and Executive Director for Student Aid, The Pennsylvania State University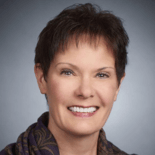 Melissa Kunes has worked at The Pennsylvania State University for 39 years and specifically in the Office of Financial Aid for 29 years. In her early days of employment at Penn State, Melissa worked first in the College of Agricultural Sciences Extension Office and then in the University Registrar's Office prior to her career in Student Aid. Her role in the Office of Student Aid has transitioned from Assistant Director, to Associate Director, to Director, and to Senior Director. She now serves as an Assistant Vice President for Enrollment Management and Executive Director for Student Aid. She received her master's degree in Counselor Education from Penn State in 1993 and her baccalaureate degree in Theatre and Speech Communications from Lock Haven University in 1981, a Pennsylvania state school. Melissa is a member of NASFAA, PASFAA, COSUAA, and currently serves as Chair on the Board of Directors for the Higher Education Loan Coalition, a grassroots effort to support the Federal Direct Lending Program at the federal level. She is also a member of the Pennsylvania State Grant School Advisory Board sponsored by the Pennsylvania Higher Education Assistance Agency. Penn State administers over $1.2 billion of aid annually to students in support of their academic success.
Laura C. Castillo-
Senior Director, Enrollment Planning and Scholarship Operations, Florida International University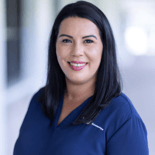 Laura Castillo serves as the Senior Director of the Office of Scholarships at Florida International University. As Director, she is responsible for the direction and coordination of all activities pertaining to the awarding of scholarships at the university. Laura received both her Bachelor of Health Service Administration and her Master of Public Health, Health Promotion and Disease Prevention from FIU. Laura is passionate about transforming the way universities leverage scholarship dollars to support enrollment objectives and improve student persistence and success.
CAEL Moderators:
Becky Klein-Collins-Vice President, Research and Impact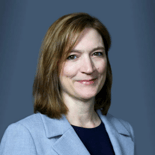 Becky Klein-Collins is the vice president for research and impact at CAEL. In this role, she is focused on shaping and managing a robust thought leadership strategy for CAEL, which includes curating content for membership, public-facing advocacy, and special research initiatives. Klein-Collins earned a bachelor's degree from Grinnell College and holds master's degrees from Indiana University and the University of Chicago Harris School of Public Policy.
Lana Munip-Senior Research Director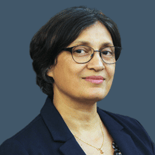 Lana Munip joined CAEL in June 2022 as senior research director. Lana holds a master's degree in higher education (M.Ed.) with a concentration in institutional research from the Pennsylvania State University, a master's degree in television-radio-film from Syracuse University, and a bachelor's in economics from the University of Stirling.