Feb 9 - 10, 2023
Please join CAEL and San Diego Workforce Partnership for their first in-person learning summit focused on linking the public workforce systems with postsecondary education to support adult learners in navigating on- and off-ramps between education and employment.

This in-person Workforce Development and Postsecondary Education Collaborative Summit for professionals from postsecondary education and workforce development organizations is focused on teaming up to build critical partnerships to support equitable access to skills education and training. The summit is a working retreat aimed at increasing collaboration and strengthening workforce education-training-career initiatives.

The sessions of this learning summit will provide presentations of various research and case studies in a workshop environment. Participants will interact in large groups and team settings to explore the summit topics in the context of their own institution and organization.

Objectives for the Workforce Development and Postsecondary Education Collaborative Summit will include:


Exploring how workforce agencies and postsecondary education partnerships can be the anchor for training initiatives for high-demand skills, as well as meet employer needs

Examine how these types of partnerships support improving equity for individuals to access education and career pathways

Identify and explore ways to overcome barriers for individuals to access comprehensive, workforce education and training programs


Leverage talent development strategies:
Work-based learning models involving postsecondary and workforce boards

Linking sufficient resources so workforce education programs serve the needs of the community

Linking public workforce systems and postsecondary through credit for prior learning initiatives (CAEL)

Presenters:

Daniel Enemark, PhD, Chief Economist - San Diego Workforce Partnership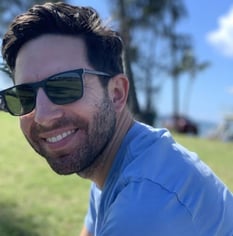 Daniel has a PhD in Political Economy from UC San Diego and was a Postdoctoral Fellow at USC's Marshall School of Business, where he managed a behavioral economics lab, overseeing 20 translators, software programmers, and assistants. He also designed and conducted over 100 experiments and surveys, publishing peer-reviewed articles in political science, sociology, computer science, and law. His work on reciprocity among political elites was recently published in the Proceedings of the National Academy of Sciences.
Mark David Milliron, PhD - President & CEO, National University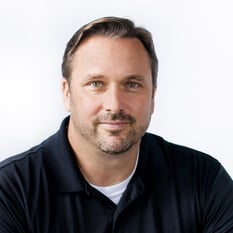 Dr. Mark David Milliron is an award-winning leader, author, speaker, and consultant, who works with universities, community colleges, K-12 schools, foundations, corporations, associations, and government agencies across the country and around the world.

He serves as President CEO of National University (NU), one of the largest private, nonprofit universities in the United States. NU is designated as a Hispanic-Serving Institution (HSI) and has a 50-year history of innovating around the needs of military, working, and nontraditional students.

In addition to his work with NU, Dr. Milliron helps catalyze positive change in
education through his service on the boards and advisory councils of leading-
edge education organizations, including the Trellis Foundation; Bennett
College; the Global Online Academy; Civitas Learning; the Mastery Transcript
Consortium; and ISKME/Open Education Resource Commons. He also holds
an appointment as a Professor of Practice in the College of Education at The
University of Texas at Austin.

Regardless of his activities and accomplishments, he will quickly tell you that
the most important job and the greatest blessing in his life are serving as
Julia's husband and father to Alexandra, Richard, Marcus, and Max.
Patricia Wallace, Senior Director, Initiatives - CAEL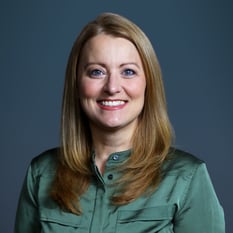 Patricia Wallace joined CAEL in 2021 as senior director of initiatives. Skilled in applying strategic frameworks to optimize private sector and government solutions, she focuses on creating meaningful connections that help individuals and organizations reach their "why." Wallace brings deep experience and expertise in managing projects that focus on workforce and education initiatives, strategic planning, and coordination of complex corporate foundational relationships.

Wallace most recently served as a senior director at Safal Partners, managing projects for the Department of Labor Veterans' Employment and Training Service, the Office of Apprenticeship, and the Office of Workforce Investment with national staff and executive leadership. Before that, she was the executive director for the Maricopa County Workforce Development Board in Phoenix, Arizona, where she led and implemented employer-driven initiatives with a $30M Workforce Innovation and Opportunity Act portfolio. Wallace also served as executive director for Santa Cruz County, aligning U.S./Mexico economic, workforce development, and education priorities county-wide. Wallace has extensive experience managing partnerships with Starbucks, Marke Foundation, the U.S. Department of Homeland Security, the Office of Federal Contract Compliance, and Arizona State University. Other past roles include serving as a board trustee and service coordinator for Community Provider of Enrichment Services, Inc. and as a Department Program Coordinator at the University of Arizona's College of Medicine, conducting research and professional development within the healthcare, education, and government sectors.

Wallace earned her Bachelor of Science in Consumer and Family Sciences from Purdue University and has a Master of Arts in Organizational Management from the University of Phoenix. She resides in Phoenix.
Ashley Wilhelm, Director, Initiatives - CAEL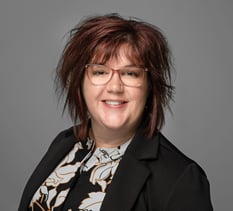 Ashley Wilhelm joined CAEL in January 2022. As director of initiatives, she manages CAEL's workforce & economic development projects focused on data analysis, targeted industry pathway development, and national/regional stakeholder engagement that maximize client impact for adult learners. Wilhelm has a wealth of experience and an extensive network in both workforce and economic development as well as in postsecondary education.

Wilhelm most recently was a program manager at the Arizona Office of Economic Opportunity, driving the state's economic development and workforce initiatives in partnership with national, state, and local associations, government officials, and businesses. Prior to that, she served on the Maricopa County Workforce Development Board for over two years as a project manager leading high-profile initiatives, tracking program and partner success, and managing stakeholder engagement and communications. She also is a former project manager with Oregon Commissioners in Union County, supporting projects and engagement across state, and local government agencies focused on efforts in the areas of community development, grant administration, and public policy.

Wilhelm earned her bachelor's degree from Eastern Oregon University and holds a master's of public administration (MPA) from Grand Canyon University.
Subscribe to Event Updates