Back to all
Spring 2019 Newsletter
One Newsletter for All CAEL
As many of you know, in January, we unveiled our 2019-2021 strategic plan in which we highlighted how CAEL will engage with its members and partners in the months and years to come. The plan began with our vision, the world we want to strive together to bring into being: "Every adult has a pathway to lifelong learning and meaningful work." We have been hard at work aligning the efforts of our teams in a move toward greater cross-collaboration. Now we're bringing this approach to our newsletters.
Each quarter, you'll receive an issue of News & Views where we will share updates about our efforts to bridge the divide between learning and work. We want to give you context for our expanding initiatives that provide working adults with better access to education and training opportunities, and we'll point out clear areas for collaboration among our members and partners.
As always, your feedback is tremendously important to us. Please feel free to share your thoughts with us at cael@cael.org.
Sincerely,
Marie A. Cini
President
CAEL
---
The Countdown to the 2019 CAEL Conference Is On!

The 2019 CAEL Conference kicks off in Chicago on November 6, and when it does, CAEL's renewed commitment to strengthening the ecosystem that surrounds the adult working learner will be reflected across the three days of events. From the content of the programming to the groups that will be represented, the keynote speeches, the exhibitions and the sponsors, the 2019 CAEL Conference will truly exemplify the connection between work and education.
We're pleased to announce that Jobs for the Future will be in attendance, joining representatives from higher education, workforce boards, employers and government bodies looking to forge connections and build strong talent pipelines.
To learn more about conference programming and keynote speakers, or to sign up to attend the 2019 CAEL Conference, click the button below.
---
CAEL in the News & On the Road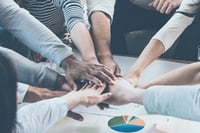 We've complied a selection of recent CAEL appearances in the media during the last quarter and upcoming in-person appearances. Say hello if you'll be at any of these events!


---
Learning Leaders Conference
September 8-10, 2019, Washington, DC
#RealCollege2019
September 28-29, 2019, Houston
IEDC 2019 Annual Conference
October 13-16, 2019, Indianapolis
CloseIT Summit 2019
October 15-16, Santa Fe, New Mexico
CBExchange
October 22-25, Palm Springs, California
Welcoming Dawn Lang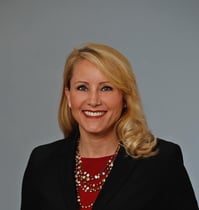 We're thrilled to introduce Dawn Lang, CAEL's new senior vice president for partnerships. Dawn brings with her more than 20 years of sales, business development and marketing experience. She will oversee partnership development and drive enhanced value for CAEL's clients and stakeholders in higher education, workforce development and corporate environments. She leads a dedicated team of professionals who deliver on CAEL's promise and value proposition, passionately supporting adult learners as they pursue education and career goals.
Most recently, Lang was vice president of sales for Student Connections, a former Strada Education Network affiliate.
---
A Message to Members
This year's Membership Listening Tour allowed us to gather important feedback from members that is guiding us in the development of enhanced member benefits. To learn more about how CAEL supports members as they build new approaches to serving adult working learners, check out "CAEL's Value to Our Members." This showcases the unique value CAEL delivers to individuals, organizations and postsecondary institutions.
CAEL Announces New Partnership with The EvoLLLution
Beginning in August, CAEL members will receive exclusive access to new benefits available through a new partnership with The EvoLLLution. This partnership provides an exciting chance for our organization and members to gain critical visibility around our work more broadly, with informational resources that focus on how better to serve adult working learners. Examples include:
A new, members-only, online newspaper filled with articles and interviews on topics that matter most to our community
A biweekly CAEL-EvoLLLution newsletter featuring an article that covers some of the most innovative work in the field
CAEL members also will have an opportunity to share insights with peers via premier access to publish content and join other CAEL members and higher ed thinkers as a contributing author. Not a CAEL member? We invite you to explore benefits of membership here.
Membership & the CAEL Conference
Our largest annual membership event, the CAEL Conference, is approaching soon. This year's theme, "Plug In: Energize Adult Pathways to Success," aims to connect advocates and experts from across the adult learning and work ecosystems. We're in the midst of finalizing the conference program, which will feature exciting keynotes from leaders like Michael Sorrell, the president that transformed Paul Quinn College, Van Ton-Quinlivan, an acclaimed visionary known for driving systemwide change in workforce development, and Seth D. Harris, former acting secretary and deputy secretary of labor. Attendees will also have the opportunity to learn from industry giants like McDonald's and Aon, who will share insights on their efforts to elevate their workforce in partnership with higher education while further developing their employees' potential.
---
Higher Education Corner
In addition to their work on the Membership Listening Tour, the higher ed team worked hard to ensure that our partners and potential partners received the information and expertise they needed to help them meet their various goals for serving adult learners.
Over the last quarter, we delivered demonstrations of CAEL's Adult Learner 360 and PLA Accelerator to several potential partners, and we conducted kickoff calls for Adult Learner 360 participating institutions. Higher ed leaders at CAEL also engaged with a specific system that wishes to develop comprehensive training for all community colleges and institutions within the system. CAEL was also represented at a recent convening in Idaho, in cooperation with Complete College America, where participants gathered to renew their focus on PLA and accelerated programming. The higher ed team also assisted in delivering accelerated program faculty development training in New Jersey, which revived support for serving adult learners through format revision. The team continues to assist with strategy development for institutions who wish to better serve adult learners by tapping into CAEL research and best practices in the field.
---
Workforce and Economic Development Corner
Our workforce and economic development initiatives are impacting communities across the country. From the five areas that comprise our new Inclusive Development Network to new efforts in the Hampton Roads area of Virginia, and fresh strategies in Ohio, Alabama and California, read all about our latest efforts to align communities around workforce development and economic opportunity.
IDN
In March, CAEL announced the five communities in the inaugural cohort of the Inclusive Development Network (IDN): Cleveland, Ohio; Corpus Christi, Texas; Northeast Oklahoma; Pensacola, Florida; and Spokane, Washington. The IDN aims to create more economic developers with the skill sets, strategies and sustainability plans to drive impactful workforce and talent alignment strategies within their communities.
This June, the Greater Cleveland Partnership hosted the first of five in-person convenings where teams from each community gathered to engage in peer-to-peer learning and strategic planning. Participants included representatives from economic development, employers, education and workforce development, and community leadership. Ryan Donahue, a nonresident fellow with the Brookings Institution, led a workforce on inclusive economic growth, and Burning Glass Technologies delivered a presentation on using labor market information to inform effective and inclusive workforce strategies. We're looking forward to the second convening hosted by Greater Spokane Inc. in September.
Hampton Roads
Since January, CAEL has been working with the Hampton Roads Workforce Council to develop a regional talent alignment strategy. CAEL, along with our partners at Avalanche Consulting, was contracted to analyze the current and projected labor market in the Hampton Roads region and develop a comprehensive workforce strategy to align their workforce pipeline with employer needs. Throughout the winter and spring, CAEL worked with the Hampton Roads Workforce Council to study the local labor market, meet with regional stakeholders and leadership, and develop a series of strategic recommendations to drive alignment and economic growth across Hampton Roads.
In late June, CAEL presented the strategy at a workforce forum attended by more than 400 employers, economic developers, educators and community leaders. Following the presentation and a panel of local business and education leaders, CAEL and Avalanche led an implementation session where community stakeholders planned how to turn the strategy into action.
Toledo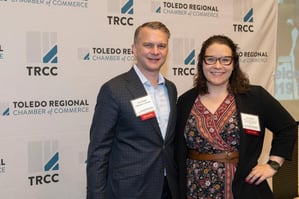 The Toledo Regional Chamber of Commerce contracted with CAEL and Avalanche Consulting to develop a comprehensive talent alignment strategy for their region. The chamber wanted a clear picture of their current and projected future talent pipeline, and a regional perspective on their educational and workforce system.
The first phase of this strategy was an analysis of the region's workforce supply and demand in key industries, by college graduate output according to degree cluster as well as an analysis of growth trends of Toledo degree clusters compared to the U.S. The second phase involved an in-depth inventory of the region's education and workforce programs within key industries and an alignment strategy to retain and attract high-demand talent to the region. The final proposed strategy incorporated national best practices and proposed tactics for further alignment and collaboration of educators, employers and service providers.
Birmingham Workforce Alignment
In early 2019, CAEL was contracted to develop a workforce alignment strategy for the Greater Birmingham region. This project, which furthers the "Building (it) Together" report released last summer, focuses on aligning workforce efforts in the region through the development of strategic and tactical recommendations informed by stakeholder feedback and existing regional efforts. The resulting strategy will serve as a comprehensive roadmap for the region, benefiting workforce development efforts for years to come.
Santa Cruz Childcare
A lack of quality childcare providers can have detrimental effects across every industry's workforce. Santa Cruz County recognized this issue and contracted with CAEL in early 2019 to build Childcare Career Ladders in the region. CAEL worked directly with stakeholders in Santa Cruz County to develop occupational profiles and to design pathways for sustainable careers in the childcare industry. The project deliverables will serve as informational resources for job seekers thinking of pursuing a career in this field, in addition to case managers and other frontline job center staff.
Santa Cruz Tech
The tech industry has proven to be notoriously difficult to navigate for job seekers. The changing technologies, inconsistent job titles and nuances inherent to the tech industry can intimidate and discourage individuals from pursuing a career path in the field. Santa Cruz County contracted with CAEL in early 2019 to address this issue through the development of clear and understandable career pathways to be used by industry employers. CAEL is continuing to work directly with employers and other stakeholders in Santa Cruz County to develop new ways for entry-level job seekers to earn the skills and education required to gain access to the industry and advance over time.
---
Employer Corner
Check out our latest blog post about the importance of expanding apprenticeships here.
We've also got exciting news about Work Learn Earn!
Work Learn Earn (WLE) is an online career navigation system that empowers individuals to explore career and education pathways in their region based on personal and work-related attributes.
The platform aligns partners from industry, workforce and higher education to accurately reflect labor market demands and reveal clear, current pathways to preparedness. The intuitive, user-friendly experience points job seekers toward key industries and in-demand jobs and skills, education and training partners, and connections to local job resources.
In 2018, CAEL partnered with Complete Tennessee, the Bill & Melinda Gates Foundation and the Tennessee Department of Economic and Community Development to launch our first instance of the site, highlighting high-growth industries and careers in the state of Tennessee. You can check it out at TN.WorkLearnEarn.org.
Now, CAEL is fully launching WLE, offering configurable versions for your city, region or state. The platform features custom imagery, localized content, education and training information, salary ranges, popular career paths, and employers who are hiring.
Enhancements from the fourth quarter consist of the inclusion of work-based learning options, like apprenticeships and internships, in the job matching and filtering features, improved tagging and keyword search capabilities, an analytics and reporting dashboard, and the ability to post industry, education and employer events.
---
Veterans Corner
For over a decade, CAEL has proudly worked to support employers and institutions of higher education throughout Chicagoland in serving and retaining veterans. CAEL's work facilitating the Veterans Higher Education Affinity Group and the Veterans Working Group (VWG) of the Commercial Club of Chicago continues, with the support of the Robert R. McCormick Foundation. In April, CAEL hosted an event in collaboration with Student Veterans of America titled, "Student Veterans: Good Mission, Good Business." This event gathered over 100 presidents, administrators and veteran-serving staff representing 27 Chicago-area colleges, universities and systems.
June's convening of the VWG focused on the importance of mentorship programs for veterans transitioning from the military to civilian corporations. The meeting featured a panel of speakers from corporations with robust employee-veteran mentorship programs, such as BMO Harris Bank, PwC and Abbott.
---
Employer & Education Partnership Corner

NACTEL Introduces New Badge Program
Recently, in partnership with the National Alliance for Communication Technology Education & Learning (NACTEL) and partners, we joined with AT&T, CenturyLink, Verizon, Frontier Communications, labor organizations, including the International Brotherhood of Electrical Workers (IBEW) and Communication Workers of America (CWA), and Pace University, to create a brand new education pathway by adding "micro-credentials" with and through digital badges. NACTEL's digital badges are a powerful new tool that helps employers identify people's knowledge, skills, competencies and accomplishments. These badges can be shared across social media platforms such as LinkedIn and Facebook. NACTEL badges are aligned to the current and future needs of the communications workforce industry. There are three levels of badges available.
Level I: Telecom Essentials
Level II: IT Core, IT Skills, Telecom Core
Level III: Telecom Technologies, Data Analytics, Networking
For more information please visit www.nactel.org/badges.
EPCE Works with Their Membership to Create Employee Training Program
As an employer member of Energy Providers Coalition for Education (EPCE), Arizona Public Service (APS) utilizes EPCE's online industry-built courses to complement their Instrumentation and Control program at the Palo Verde Generating Station in Tonopah, Arizona. Palo Verde had a need to grow, educate and train their instrument and control technicians since they play an important role at APS. Realizing the value of EPCE's online I&C courses through Bismarck State College (BSC), APS embedded specific, online technical courses into their blended training program to increase the knowledge and bring new employees up to speed with these critical and highly technical positions. The results were great. Not only did employees obtain the required knowledge needed to be an I&C technician, the program also positively impacted efficiencies in training at Palo Verde Generating Station as well as created a sustainable partnership with local community colleges, blending online and on-the-ground training.
For more information on CAEL's employer-education initiative EPCE and its offerings, please visit www.epceonline.org.