Back to all
How CAEL is Creating Career Awareness in High Demand Fields in Tennessee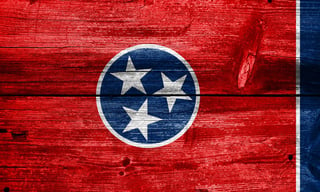 When we at CAEL think about Tennessee, amazing music, barbeque and scenery come to mind, but so does economic boom, job growth and increased levels of education. Now, it will for you too...
CAEL has been fortunate to have worked throughout Tennessee for years and to have seen the economic changes the alignment of dozens of systems to make education affordable and increase college completion.
The next frontier is to ensure that every Tennessean understands the careers across the state and how they can access education and training to align their skill sets with their desired career path.
In that vein, CAEL is working on a new initiative, funded by the Gates Foundation, in partnership with the Tennessee Department of Economic and Community Development, Tennessee Higher Education Commission and Complete Tennessee, to create a statewide career awareness portal to aid students, recent grads, current workers, career changers and any other job seekers to better understand opportunities in the labor market.
CAEL's efforts will leverage existing state and institutional stakeholders and the work already underway in Tennessee. CAEL will communicate to Tennesseans the key industries, job opportunities and job requirements that will help them make informed educational choices, encouraging academic and career success. In our work nationally we see a lack of effective career guidance for residents to understand what jobs are out there, what skills they need, training opportunities, career outlooks and resources to discuss opportunities. CAEL's concept for a career guidance portal in Tennessee will help to address these important and often unmet needs.
A 2016 report (PDF) by the Tennessee Higher Education Commission noted that the state was projected to award 76,656 degrees in 2025, an increase of 12.66 percent over the number of degrees given in 2014, but concluded that "a concerted effort must be made to ensure that students are earning degrees in fields in which jobs are available." That's why CAEL's support is crucial for this initiative.
CAEL's efforts will expand the functionality of the Bill & Melinda Gates Foundation's Integrated Planning and Advising for Student Success (iPASS) system. The expanded iPASS system will provide learners in Tennessee with relevant and up-to-date career exploration data and information. The Foundation is currently building advising resources into the system, but currently lacks career guidance. CAEL is developing that missing component in Tennessee, building a model that can be replicated in communities throughout the country.
This article appeared in the WED quarterly newsletter. To start receiving similar insight into workforce and economic development underway across the country, click below to sign up for the newsletter.