Back to all
Introducing The Middle Skill Gap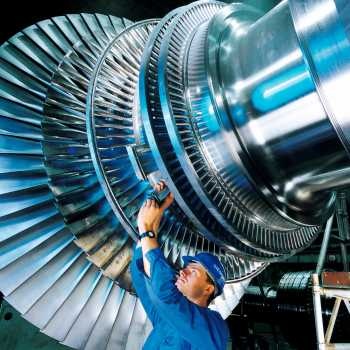 Middle-skill jobs, typically defined as roles that require an education and training beyond a high school level but below that from a four-year college, are in high demand. Just ask AccuRounds, the Massachusetts based precision manufacturing company that can't find enough qualified employees needed to reach growth goals.
Last week, NBC News highlighted AccuRounds' struggle to find suitably skilled employees. Noting that although positions at the company pay a minimum of $18 an hour up to some that can pay more than $30 an hour, the manufacturing firm still searches for employees with the right skills for the roles.
According to a National Skills Coalition study (PDF), 53 percent of all U.S. jobs were middle skill jobs, yet only 43 percent of employees possess the necessary skills to meet middle skill role demands. Exacerbating the situation, the rapidly aging workforce is creating job vacancies that younger employees are not prepared to take on.
As one AccuRounds employee noted, "manufacturing today is more about high precision and it's about speed." With manufacturing increasingly requiring greater skill than similar positions once needed, it's crucial that employers and higher education institutions work together to provide opportunities for education and training to meet the demands of today's workforce.
To view the full NBC News segment on middle-skill jobs in America, click here.