Back to all
McDonald's Archways to Opportunity Education Program Hits New Milestones
CAEL
/ May 1, 2017 / 2 min read time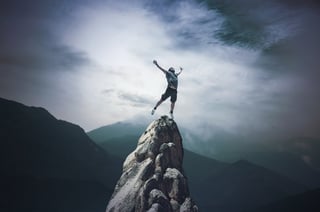 The McDonald's Archways to Opportunity program has reached new heights as the education initiative marks new milestones in providing employees with opportunities for personal and professional development. Entering its second year, Archways to Opportunity has seen its enrollment balloon to almost 17,000 employees. In addition, McDonald's has recognized its 100th employee who has received a high school diploma through the program.
As we've previously highlighted, Archways to Opportunity provides access to an English as a Second Language (ESL) program, advising services and programs to help employees complete their high school or college education, all for employees at any level. With hundreds of thousands of employees at McDonald's corporate and franchise-owned restaurants throughout the country, news of the program's growth is sure to please advocates for removing barriers that stand in the way of educational attainment.
Rob Lauber, Global Chief Learning Officer at McDonald's, noted McDonald's unique position as an advocate for increasing access to education in the press release marking the program's milestones:
"Given our scale, McDonald's and our independent franchisees believe we have a responsibility to advance the next generation of workers and give back to the communities in which they live and work. Restaurant employees have told us they are looking for an opportunity to build new skills and receive an education. It's wonderful to see Archways to Opportunity participation double over the course of a year as it illustrates that the program is making a difference for our people. This program is just one of the many ways we are committed to being America's best first job for restaurant employees – we are not only a job, but a step in helping build careers."
As part of Business Champions, McDonald's is joined by other leading corporations throughout the country that prioritize offering education and training benefits to ensure employees have the skills and knowledge to succeed in business. Crucial to the success of many of those programs offered is that they're supported by expert advising, which helps employees navigate what can often be a confusing path to making smart education and career choices.
To read the full press release covering Archways to Opportunity's new milestones, click here. To learn more about Business Champions, visit BusinessChampions.org.