Back to all
NACTEL Presents Annual Founders Award
Carlo Bertolini
/ May 23, 2022
The National Alliance for Communications, Technology, Education and Learning's (NACTEL) online education program is available to more than 2 million workers in the communication technologies industry. But there can only be one winner of the annual Founders Award.
This year, that distinction belongs to Carlos Lens, a Verizon employee and member of Communications Workers of America. Both organizations are NACTEL members.
To qualify for NACTEL's Founders Award, students must complete an associate or bachelor's degree and maintain a minimum GPA of 3.25. The award also includes a special emphasis on the perseverance of students and their passion for lifelong learning.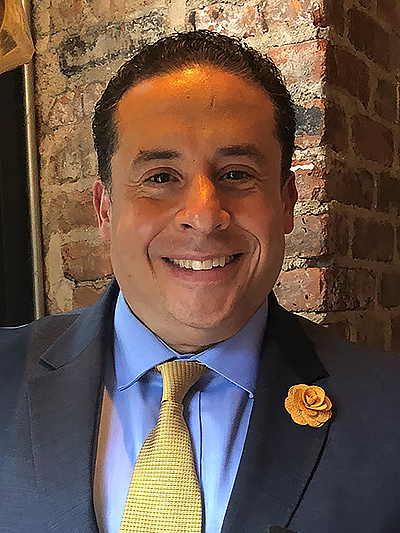 In that sense, the award honors all participants of NACTEL's growing portfolio of programs, which are designed to stack together to support a host of education-employment pathways. They range from microcredentials and badges to certificates and advanced degrees. Each is tailored to the industry's latest employment needs and designed to help workers take the next step wherever they are in their careers.
Lens took his own first career step at Verizon more than 30 years ago. He has an excellent way to remember when that beginning. "I started in 1992, the same year my daughter was born," he recalls.
His initial role was as a customer service representative in a new program for the company. "I was part of the first group of bilingual representatives for the new customer service department to serve the Hispanic community in their own language," he says. "Being raised in a family with a Puerto Rican mother and Cuban father, I grew up in a bilingual home and was proud to be part of a group serving my Hispanic community in Spanish."
Lens had always wanted to pursue a college degree. As is the case with so many adult learners, working full-time and raising a child precluded a traditional path to completion. But then several coworkers told Lens about NACTEL-sponsored education programs.
The programs are offered through NACTEL's education partner, Pace University. Not only are the classes 100% online, they are covered by Verizon's tuition assistance employee benefit.
For Lens, it wasn't just the online format and tuition benefits that transformed his dream into a reality. Faculty and staff were also difference makers. "Having [their] support was invaluable, especially when you work in the telecommunications industry," he says. "When Storm Sandy blew through New York in 2012, we worked around the clock getting communications back up and running. My professors allowed us extra time to submit assignments, which was such a relief to know that we could prioritize restoring service and our grades would not suffer."
Lens earned his B.S. in telecommunications from Pace University in May of 2018. He soon decided to continue his educational pursuits. He earned his M.S. in information technology in December of 2021.
Today, Lens works as a telecommunications tech associate, but he is eying new career pathways after completing his latest degree. "I have always been interested in computer networking, and now with both a bachelor's and master's degree from a respected institution, I can pursue a new career track within Verizon in network security," he said.
"We are proud to recognize and celebrate Carlos' achievements," said Angie Lucas, director of industry education solutions for CAEL. "His journey reminds us of the impact industry partnerships can have when they commit to increasing access to education that delivers the skills and knowledge necessary in an evolving workplace."
More information is available about NACTEL at nactel.org or by contacting Angie Lucas at alucas@cael.org.