Back to all
Scrutiny of LearningCounts Portfolios Shows Savings Netted
Scott Campbell
/ April 22, 2016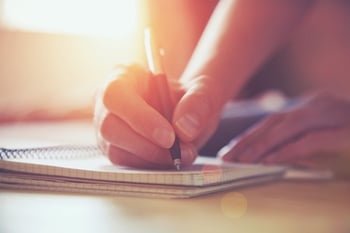 LearningCounts, an online program to help adult learners prepare and submit portfolios to earn college credit for their life and work experience, helps students save time and money on their path to a degree.
A recent study of 18 portfolios revealed that participants earned between 3 and 18 credits each, with an average of six credits translating to a median savings of approximately $3,000.
In terms of time, six credits was the equivalent of an entire semester for a half-time student. At 18 credits, students could shave three semesters from their studies.

The success of the portfolio was not reliant upon a particular field of study. The portfolios studied came from a wide range of fields, including criminal justice, business administration, manufacturing, information technology, and human resources.

Another survey by LearningCounts explored the students' motivations for pursuing PLA credits. Respondents were allowed to select more than one response.

• 90 percent indicated they wanted to complete their degrees faster
• 81 percent stated that they did not want to take a course on something they already knew
• 79 percent expressed a desire to save money
• 62 percent wanted the ability to take higher-level courses sooner
• 55 percent responded that all of the above were motivating factors
Participants were asked how long they had been out of school prior to enrolling at their current school. More than 26 percent reported that they had not been enrolled in a school for over 20 years, and 48 percent stated that they had been out of school at least 10 years.

Responses about students' age and length of time since they participated in schooling offer clues regarding how prior learning happens. Learning does not have to take place in a college classroom to be valid. People learn while performing volunteer work, during military service, while rearing children, or through curiosity about particular subjects.
But most experiential learning happens in the workplace and it happens in various ways.
Formal learning is training that takes place on a campus, is provided by an employer, formal military training, or at a professional training center. Examples of formal training would be classes required to earn professional certifications, such as, programming languages or safety credentials.

Non-formal training occurs when newer employees learn the "tricks of the trade" from more experienced employees or mentors. For example, in criminal justice, an employee might interact with crime-scene investigators on a daily basis, allowing him to acquire knowledge about protocols or procedures that are normally taught in a classroom.

Informal workplace learning is often required for employees who must possess specialized knowledge. This knowledge may be acquired through self-study of instructional materials or through experimentation to find the best way to solve a problem. A production worker at a manufacturing plant, for example, might need to study equipment manuals to learn how to maintain, repair, or operate a machine.

How and where the students acquired their knowledge is not important. What is important is that they have an opportunity to have their knowledge recognized and validated.
Portfolio assessment is one way to accomplish this and can encourage students to pursue their degrees with increased persistence and enthusiasm.