Back to all
Today's Technology-Driven World Drives Workforce Cultivation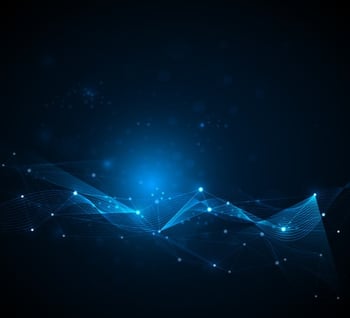 Technology, technology, technology. It's changed the way we all do business, and in the fitness industry it is changing the landscape at break-neck speed. While our company began in the 1960s manufacturing the Lifecycle exercise bike, today we design and manufacture fitness equipment in every major category for both commercial and consumer use, and the products we create more closely resemble high tech gadgets that interact with computers, phones and other electronic devices than they do the stationary bikes of yesteryear.
In fact, according to the American College of Sport's Medicine's annual survey of fitness and medical professionals, wearable technology is the top fitness trend for 2016, surpassing body weight training and high-intensity interval training. For us, this means if we are to be competitive, it's much more than just delivering a well-made machine. We must also understand how to equip our products with the technology that ensures they interact seamlessly with tools like Fitbit, Apple Watch and apps like Lose It! and Runtastic.
Which also means that ensuring our employees understand the technology behind this trend and how it can be integrated into the products we deliver is a cornerstone of our business model. It is critical that we create an environment where our employees have the opportunity to continually learn and grow. We must also create an environment where we have access to the best trained workforce who ensure that we keep up with all the latest advances, and deliver to us the competitive advantage that sets us aside from our competitors.
As technology has changed our industry, it has changed the way we learn as well. Just as we have modified our entire business model to keep up with technology, we have also developed a flexible array of tools that help our employees learn and also get credit for things they may already know. Using these tools employees can sharpen their skills, gain new knowledge and earn the certifications they need to help us fill open positions while they move ahead within our company.
For example, our tuition reimbursement program can be the deciding factor for an employee who wants to go back to school to brush up on his or her digital skills but just doesn't have the money.
In addition, working with the Council for Adult and Experiential Learning (CAEL), our employees have access to CAEL's career developing and advising services to help make sure they get the most out of their back-to-school experience. Advising helps increase the effectiveness of our tuition assistance benefits by helping employees take the most efficient and cost effective path to get the learning they need for career mobility.
Further, employees have access to CAEL's LearningCounts program, which can help them get credit for knowledge they already have. With LearningCounts adults can use the knowledge they gained from life, work and military experience to prepare a portfolio to be evaluated for a possible college credit recommendation at a fraction of the cost and time required to earn conventional classroom credits. Adults can choose from an instructor-led or do-it-yourself online portfolio development course where they learn to identify and demonstrate college-level learning gained outside of the classroom. Programs like LearningCounts that help adults earn credit and potentially earn post-secondary credentials are also important because they can be critical in helping employees advance into open positions within the company that require a college degree.
Businesses everywhere should invest in ongoing education, training and career advancement support for their employees. This is good business and good for America. In fact, business leaders at top companies across the United States, representing a wide variety of sectors from agriculture to health care to retail, are recognizing its value and are calling for a greater focus on working with employees to help them earn credentials. Working together, they are sharing programs and best practices that encourage credential completion and demonstrating how this commitment helps their businesses grow and prosper.
Surely customers from the 60s using our equipment today would think they had stepped into an episode from the era's popular cartoon series The Jetsons. But as technology continues to relentlessly rush ahead, companies that have invested in a well trained and certified workforce will step up to meet the constantly changing demands. These companies will continue to deliver the products and services that their customers expect and ensure they remain competitive.