Back to all
Top 5 Reasons to Go the Extra Mile in Educating Employees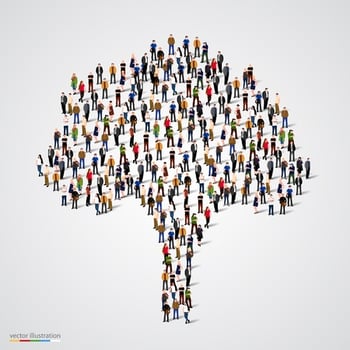 Motivated employees are more productive and efficient, delivering quality work at a faster pace which helps to improve a company's profitability.
Employers try various ways to motivate their workforce. Production bonuses, employee-of-the-month programs, paid time off, certificates of achievement, gift cards, or just a well-timed compliment are all motivating. There is nothing wrong with any of them, but there exists a need to add another layer of employee motivation — workplace learning.
Here are the top five reasons why employers need to motivate employees through education:

1. Fulfills Desire to Perform Well
Most employees want to meet or exceed expectations for the quality and quantity of work they produce. If they feel that they are not performing as well as they should, their morale will suffer. Many times, employees simply lack the skills. Perhaps they never acquired the skill set, or perhaps their skills are dated. If they understand that you support their efforts to improve their skills and stay up with technologies and methods, the majority will be delighted by an opportunity to improve job performance.
2. Addresses Desire for Engagement
Today's employees want to feel engaged at work. They want meaningful, relevant interactions, and they want to feel that they are valued. Discussing and supporting their educational efforts and career goals is an ideal way to engage them as people.
3. Better Succession Planning
In the coming years, you are going to need skilled employees — and there is no guarantee that you will be able to recruit them from external sources. You already have talented people in your organization who can be nurtured and groomed for positions of increased responsibility. Identify them and make sure that they have the skills necessary to make your succession planning easier.
4. Increased Retention
Every day, companies lose valuable employees to competitors. In most cases, they don't quit over salary disputes or work hours. Typically, the reasons surround mistrust of the employer, lack of growth potential, mismatch between skills and job requirements, lack of engagement, and/or a feeling that the employer does not value them. Most of these reasons can be mitigated or eliminated by encouraging your employees to enhance their skills or continue learning – which can also improve your retention rate.
5. Contribution to U.S. Economy
A solid educational plan is good for the company and employees, but it is also good for the nation. By 2018, according to a study released by researchers at Georgetown University, approximately 63 percent of all jobs in America will require at least some postsecondary education. This number includes an estimated 33 million jobs that will need to be filled as workers retire or change careers.

According to a report issued by the White House, the United States will need approximately 27 million degreed adults by 2020 to achieve the president's goal of becoming the best-educated nation in the world. As of 2009, there were fewer than 16 million Americans who had earned their degrees, which equates to 39 percent of the adult population. Therefore, employers who encourage education for their employees are simultaneously contributing to the nation's economic growth.