Back to all
Viewing the World As a Classroom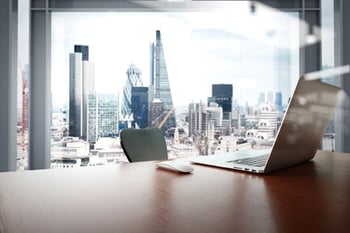 More learning institutions are abandoning the old model of classrooms in favor of borderless learning.
The availability of technology has made it possible for students to experience different types of classrooms all around them. In addition, there are so many hands-on, engaging learning strategies that the classroom desk is irrelevant for many of today's working students.

For those who possess a love of learning, the whole world is a classroom. Today's workforce can gain skills using the real world as a borderless classroom. Many organizations have started to encourage staff members to further their educations using programs that provide them with the freedom to learn beyond the classroom door.
Here's a look at the six top ways to learn outside the traditional classroom:

1. Field Trips
They're not just for elementary students. Visiting a location is one of the best ways to reap the benefits of experiential learning. Field trips provide ways for adult learners to get their hands dirty and see the principles they've learned about in action. Whether visiting a company's headquarters or a busy production facility, students are able to make connections between the philosophy of business and how operations run on a daily basis. Learning on location also provides fabulous opportunities for students to meet important people and have meaningful discussions with managers and employees.

2. Community Engagement
What better way to understand the needs of the community you serve than by engaging with that community? It can be extremely helpful for students to have discussions with community members about topics relevant to coursework. Service learning can take the community experience to the next level, providing opportunities to improve critical thinking and problem-solving skills.
3. Technology
Technology has truly turned every space into a potential classroom. The full potential offered by today's technology simply must be taken advantage of by adult learners in order to achieve success.
4. Research Projects
A research project can inspire a student to get out into the real world to investigate a relevant topic, and a period of intense research can turn a student into a true expert on a particular subject matter. In addition, research projects give students reasons to reach out to thought leaders and experts in various fields, demonstrating just how important relationships are in the business world.

5. Internships
Internship opportunities can help to make a classroom experience come alive. One of the best things a company or organization can do for working students is to offer part-time internship positions, allowing a worker to maintain a current role while developing their skills in a new area.

6. Prior Learning
Sometimes the past is the best teacher - many adult students have already spent years learning before they ever enroll in their first courses. Assessment tests that award credits based on prior learning can speed up the path to gradation or credentialing. More and more private companies and public organizations are partnering with institutions that offer credits for prior learning because it is the most efficient way to create a trained, competent staff.