The Graduate! Network (TGN), a national nonprofit organization, was organized to catalyze movement toward educational equity for adults—particularly those adults who are historically underrepresented in the college labor market. These are the 45 million individuals in the U.S. with some college credit but no degree ("Comebackers"). Many stopped out because of a mismatch with their college or university or challenges balancing family and life issues with school, finances or debt. Today, they seek good jobs with good pay and a chance to overcome the stigma of failure.
On August 31, 2023, CAEL announced a new strategic partnership with The Graduate! Network to operate TGN's portfolio of products and services. Read the full announcement here.

The Graduate! Network's important work in the field endures through several of its hallmark initiatives, including Bridging The Talent Gap and Data That Move Us. The Graduate! Network also has fostered long-term partnerships with a number of industry organizations and a network of community-based education navigators:
Data That Move Us
Data That Move Us represents the discoveries and learnings from aggregated data that are captured and updated across TGN's partners each year. These partners are entities that provide services to support adult learner comebackers each year, and their annual feedback data help to regularly update findings on implications for best practices and for policy at a broader level. Click here to view our downloadable resource for Data That Move Us.
Data That Move Us Have Shown That:
Policy matters
Neutral navigation matters
Employers matter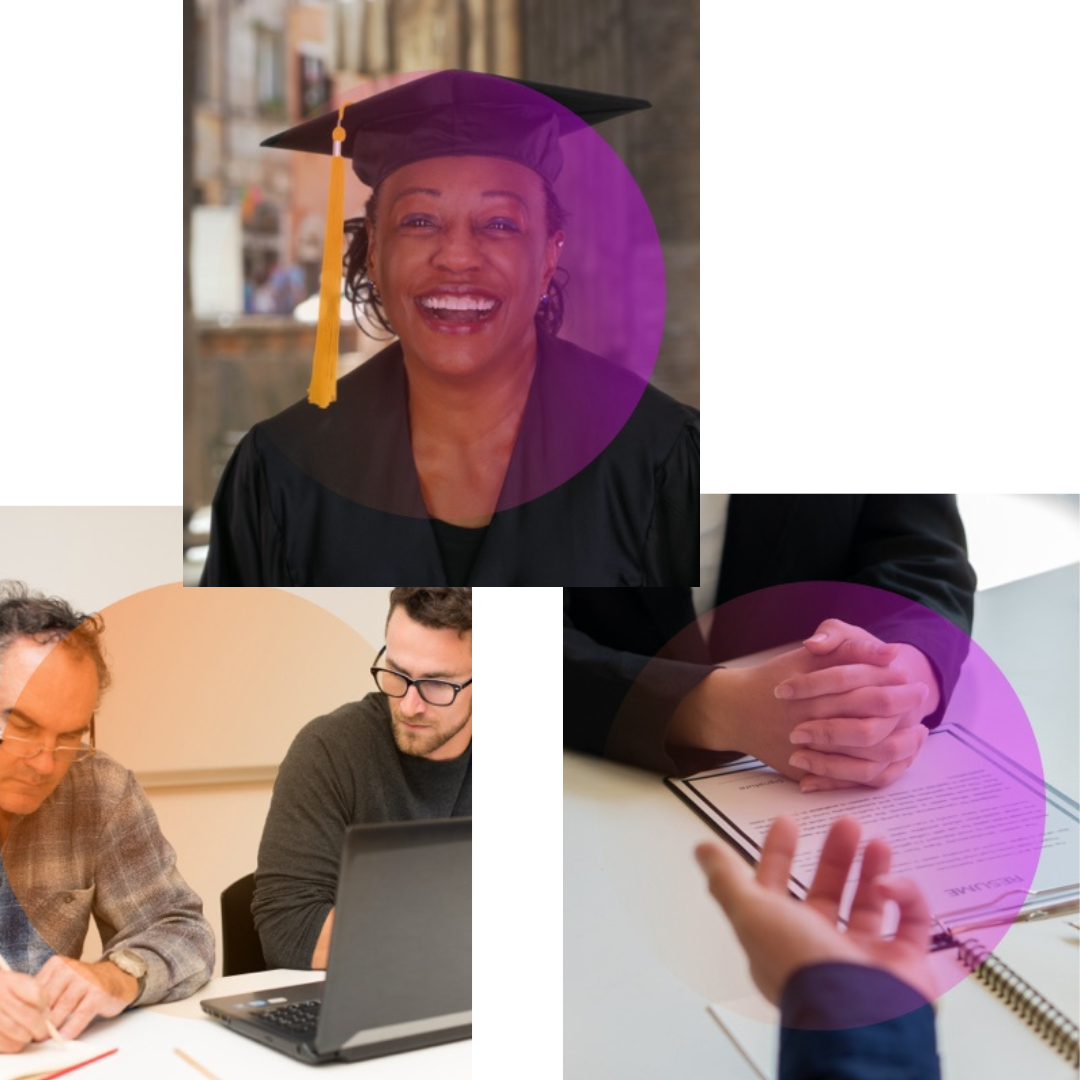 Bridging The Talent Gap
Bridging The Talent Gap is a nationally proven, local strategy that engages employers in local survey campaigns with the goal of helping employers, employees, learning providers and other community stakeholders understand and meet the challenges of ensuring a skilled and educated workforce. The tool supports a collective movement toward full education and economic equity combined with a larger talent development initiative. TGN@CAEL can collaborate with leaders invested in talent equity to engage employers, deploy the surveys, and design systemic program and policy interventions that can transform individual futures and build toward a more equitable society. Participating communities find that activities boost local engagement and momentum, resulting in impactful results. Click here to view our downloadable resource for Bridging The Talent Gap.
Connect with Us
For Data That Move Us or Bridging The Talent Gap questions or general inquries, please contact Bridgett Strickler, vice president of strategic partnerships.
For CAEL membership inquiries, please contact Misty Monroy, manager, member engagement.