Back to all
Q&A With CAEL Staff: Manager of Membership Marketing & Events Engagement Angela DeVere
CAEL
/ October 4, 2022 / 2 min read time
Angela DeVere, who came to CAEL from a chamber of commerce earlier this year, shares her perspective in "Q&A With CAEL."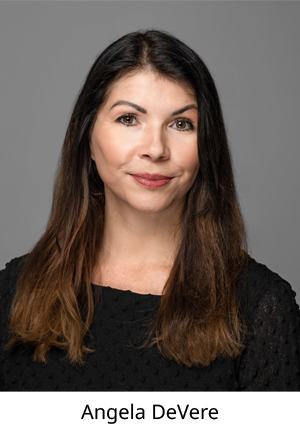 What's your favorite example of CAEL's impact?
Career pathways need connections to work. CAEL helps build equitable career pathways in a very tangible way. CAEL's mission and work essentially offer the missing puzzle piece that communities need to create regional economic mobility for adult learners.
What drew you to CAEL's mission?
I firmly believe that in order to improve our society, organizations must work together to provide more equitable opportunities for each individual. CAEL doesn't just provide talking points, CAEL "walks the walk." That, and the people at CAEL; the amazing talent here, genuine kindness, and passion for the mission all make CAEL an incredible place to work and grow. We are surrounded by team members who encourage us daily.
If there's one piece of advice you could give adult learners and one piece of advice you could give to institutions/organizations committed to better serving them, what would it be?
To make sure that when it comes to your education and career, you try to self-advocate as much as possible. I believe many adult learners can get lost in the shuffle because they are unaware of the many resources that can be available to them. My one piece of advice to institutions/organizations would be to not use a one-size-fits-all approach to developing programs. One of the best things about CPL is that it offers the opportunity to highlight the unique qualities, experience, and talent that each learner brings with them. By keeping a focus on individual pathways, organizations can assist adult learners from the classroom to the workplace in a way that best fits the needs of the adult learner and the employer.
What gives you the most hope about the future of the adult learner ecosystem?
That collaboration is becoming a mainstream practice amongst postsecondary institutions, workforce and economic development, and community leaders. And that CAEL is facilitating that important work.
What is the last book/movie you read/watched?
The last two movies I watched were Belfast and Power of the Dog. The last book I read was A Promised Land by Barack Obama.
What do you enjoy doing outside of work?
My hobbies include: travel, poetry, dance, gardening, street photography and music therapy/sound healing. I am a certified music therapist.