Register to access the recording for one of CAEL's most popular webinars to date.
Participants uncovered a variety of marketing strategies to attract more adult learners for Spring 2021 and beyond. Dr. Beth Doyle shared marketing tips she's learned while working for numerous colleges on their Prior Learning Assessment (PLA) initiatives and as an expert with CAEL.
Get additional perspective from representatives from two universities, National Louis University in Chicago and Texas A&M University - Texarkana. Tracy Costello and Dr. Joseph Levy shared their experiences promoting their centralized PLA services and Dr. Lisa Myers shared what she has learned about marketing and growing a BAAS program to adults in her community. Together, we explored:
Barriers in getting the word out about these adult-focused programs
Tips, tricks, ideas, and solutions that have been proven to work
Outcomes of their efforts and plans for future marketing and outreach
Meet Our Speakers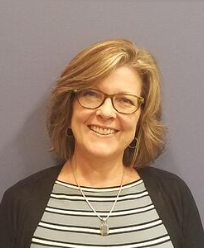 Tracy Costello serves as the Assistant Director of Prior Learning Assessment at National Louis University in Chicago, IL. Tracy holds a BS in Communication and Psychology from the University of Wisconsin- Stevens Point, and an MS in Student Personnel and Counseling from the University of Wisconsin-La Crosse. Tracy is an adjunct faculty member, having taught in the Applied Behavioral Science program and currently teaches the institution's portfolio course, Perspectives on Prior Learning. She also is a Certified PLA counselor from the Council for Adult and Experiential Learning.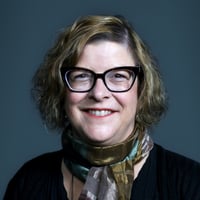 Dr. Beth Doyle oversees a team providing services for workforce and economic developers, higher education institutions, and employers who improve learning opportunities for adults. Members of her team manage initiative support and technical assistance projects, professional development offerings, advising services for employees, and technology-enabled tools that scale prior learning assessment and career navigation. She also has 20 years of experience in brand building, marketing, and public relations, which she began building at a Chicago advertising agency. Doyle started her learning journey at a community college and earned her bachelor's degree as a returning adult student at DePaul University. She earned her Ed.D in Leadership for Change at Fielding Graduate University. As a former and current returning adult student, Doyle understands the adult learner journey and is committed to providing those learning and career opportunities to others.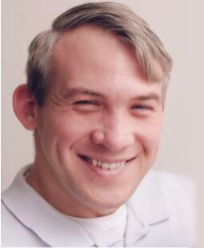 Dr. Joseph D. Levy serves as the Executive Director of Assessment and Accreditation at National Louis University in Chicago, IL. Joe earned a BA in English from Baldwin-Wallace College, an MS in Student Affairs in Higher Education from Colorado State University, and his Ed.D. in Higher Education Leadership from National Louis University. Joe is a member of the Student Affairs Assessment Leaders (SAAL) Board of Directors, an instructor for the Applying and Leading Assessment in Student Affairs open course, and serves as a coach for the National Institute of Learning Outcomes Assessment (NILOA). Author, presenter, trainer, and consultant, Joe enjoys leveraging his work Academic and Student Affairs experience from multiple institutional types to talk assessment, quality assurance, and institutional betterment.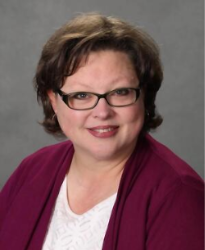 Dr. Lisa Myers is the Bachelor of Applied Arts and Sciences (BAAS) Program Director at Texas A&M University-Texarkana where she is also an Assistant Professor of Adult Education and Leadership Studies. Working with adult students is her passion, and she has worked diligently to create an environment of belonging that welcomes adult students into the university by recognizing, validating and finding creative ways to support their academic, professional, and personal goals. Lisa recently earned her EdD in Educational Leadership from the University of New England, and she also holds an MS in Adult Education and a BS in English from Texas A&M University-Texarkana.