December 2020 Update:
A small subset of the data that informed "The PLA Boost" had been duplicated. The good news is that our updated calculations do not affect any of our topline findings; adult students with PLA are more likely to complete credentials, and, whether measured in time, money, or both, PLA reduces their cost of college completion. In fact, it turns out that time savings were greater than originally calculated. Meanwhile, the number of PLA credits associated with improved completion is lower, showing that PLA's benefits occur at even smaller "doses."
We've updated the report and its supporting documents, which you can find on our website here.
This webinar shares the original data, rather than the revised. Please consult the revised report documents for updated figures for average PLA credits, cost savings, and time savings.
New research findings from the Council for Adult and Experiential Learning (CAEL) and the Western Interstate Commission for Higher Education (WICHE) suggest that policies and practices that support prior learning assessment (PLA) have the potential to create more efficient pathways for mobility and increase student success—especially for adults. CAEL and WICHE collaborated with administrators, staff, and students from more than 70 institutions to conduct original research on the impact of current PLA policies and practices on adult student outcomes. Join us to learn about our key findings and to discuss the role institution staff and policy makers can play in student success by helping shape and implement PLA policy and practice.
Meet Your Panelists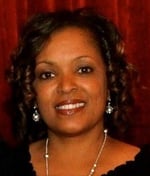 Veella Grooms is the Director of Diversity & Inclusion at Mountwest Community & Technical College. At Mountwest, she also has administrative oversight of the Mountwest Testing Center and Prior Learning Assessment opportunities at the college.
After working in the mental health field for 10 providing counseling and referral services, Veella transitioned into higher education where she has worked for the last 24 years. Veella has a bachelor's degree in Counseling & Rehabilitation from Marshall University and a master's degree in Higher Education Administration from the University of Pittsburgh. She is currently pursuing her Ed.D., with her dissertation research focusing on equity and inclusion engagement strategies for racially minoritized students attending predominately white institutions. Veella's higher education professional career has been especially focused on colleges and universities doing everything possible to ensure every student has equal access to opportunities and the resources needed to be successful in college.
Veella is a member of Delta Sigma Theta Sorority, Inc, a not-for profit organization whose purpose is to provide assistance and support through established programs in local communities throughout the world. In her local chapter, Veella she is actively involved in social action and justice reform, as well as serves on multiple committees that provide community outreach services to individuals living the Charleston area.
Her husband, Craig Grooms is the Executive Director of Strategic Initiatives and Planning at the University of Pittsburgh. They have two children, Danielle and Donovan – both college graduates, and one granddaughter Kendel who is three years old.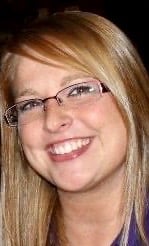 Jenna VanHoose is an Academic Advisor and certified Prior Learning Assessment Specialist at Mountwest Community and Technical College in Huntington, WV. Jenna has worked in higher education for 14 years. In her current position, Jenna advises students in specific programs that allow PLA to be used toward degree completion. She specializes working with students in need of portfolio completion to receive credit for prior learning. Jenna is also responsible for tracking all PLA credit, including military credit, at the institution.
Jenna is passionate about assisting and encouraging students to reach for their educational goals. She is supportive in her role as Academic Advisor, and diligently works with program faculty to ensure students receive all the resources needed to be that success story that everyone wants to read.
Jenna resides in Ashland, KY and is married to Matt VanHoose, a disabled combat Army veteran who recently decided to be a stay-at-home dad with their two children, Rylan and Ryker, and two German Shepherd dogs. Her favorite thing about life is family!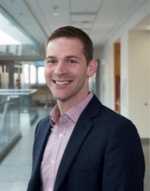 Jason L. Taylor is an Assistant Professor in the Department of Educational Leadership and Policy at the University of Utah. He received his Ph.D. in Higher Education from the University of Illinois at Urbana-Champaign with a research specialization in evaluation methods and concentration in public policy. His scholarship investigates how higher education policies shape educational opportunities for marginalized and underrepresented college students, particularly in the community college sector. Dr. Taylor has conducted and led several quantitative and mixed methods studies related to college readiness, developmental education, college affordability, adult pathways to college, dual credit/enrollment and early college experiences, transfer policy and reverse transfer, degree reclamation, LGBTQ+ students, and educational access and equity. The goal of his research is to examine and better understand how public policies affects underserved students' access to, transition through, and success in community colleges and institutions of higher education to contribute to both theory and practice.
Dr. Taylor has authored many research and evaluation reports, and he has published in journals such as American Behavioral Scientist, Community College Review, the Community College Journal of Research and Practice, Education Policy Analysis Archives, Higher Education: Handbook of Theory and Research, The Review of Higher Education. Dr. Taylor's research is informed by his experiences as a first-generation college graduate and his professional experience working in institutional and policy contexts as an advisor and registrar.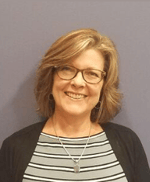 Tracy Costello, serves as the Assistant Director of Prior Learning Assessment at National Louis University in Chicago, IL. Tracy holds a BS in Communication and Psychology from the University of Wisconsin- Stevens Point, and an MS in Student Personnel and Counseling from the University of Wisconsin-La Crosse. Tracy is an adjunct faculty member, having taught in the Applied Behavioral Science program and currently teaches the institution's portfolio course, Perspectives on Prior Learning. She also is a Certified PLA counselor from the Council on Adult and Experiential Learning.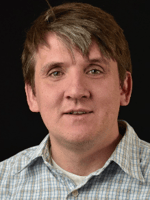 Patrick Lane is the vice president of WICHE's Policy Analysis and Research unit. He previously was its director of data initiatives, a role that has included managing the Multistate Longitudinal Data Exchange, which seeks to improve linkages between state data systems to provide better information to students and their families while also improving education, workforce, and economic development policy. He previously coordinated WICHE's Adult College Completion Network and has worked extensively on the Non-Traditional No More: Policy Solutions for Adult Learners project. Both projects focused on identifying policy and practice solutions to help adults with prior college credit return to postsecondary education to complete their degrees. Lane also coordinated WICHE's College Access Regional Network, which focused on increasing the number of low-income students prepared to enter and succeed in postsecondary education. He came to WICHE having spent several years working in education policy in the Republic of the Marshall Islands. Lane received a master's degree from the Heller School for Social Policy and Management at Brandeis University in 2007 and completed a Ph.D. in public administration at the University of Colorado Denver in 2015.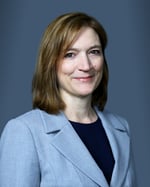 Becky Klein-Collins is the associate vice president for advancement and impact at the Council for Adult and Experiential Learning (CAEL). In this role, she is focused on shaping and managing a robust thought leadership strategy for CAEL, which includes curating content for membership, public-facing advocacy, and special research initiatives. This role works to position CAEL as a national thought leader on the adult working learner by building and managing external and internal relationships, representing CAEL to national policy and practice audiences, and contributing to and overseeing the creation and production of public- and member-facing content. She works collaboratively across CAEL to leverage knowledge and expertise and to identify new opportunities for greater social impact.
Becky has overseen a range of projects in her previous roles at CAEL, from the integration of public and private funds for worker education and training to the administration of employer-funded tuition assistance programs. Her research projects have focused on the impact and value of prior learning assessment, competency-based degree programs, state indicators for adult learning, the experiences of student veterans, mature workers, exemplary practices of employers in workforce development, and system-transforming practices in workforce development. Highlights of her work include Fueling the Race to Postsecondary Success: Fueling the Race to Postsecondary Success: A 48-Institution Study of Prior Learning Assessment (2010) and Competency-based Degree Programs in the U.S. Postsecondary Credentials for Measurable Student Learning and Performance (2012). Becky is also the author of numerous articles and policy position papers for CAEL, and she was the lead author of Never Too Late: The Adult Student's Guide to College (2018). Becky has a bachelor's degree from Grinnell College and master's degrees from Indiana University and the University of Chicago Harris School of Public Policy.