Back to all
Peter Cottontail Has Company: Job Hopping is on the Rise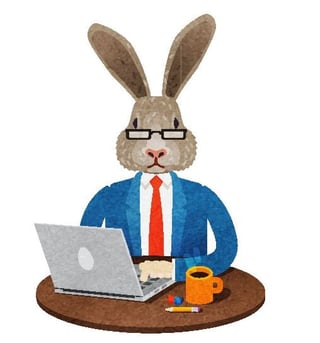 If a new study released by Crain's is any indication, any hopping you might hear around the corner this season won't be coming from a rabbit bearing baskets, but rather from employees leaping to job opportunities elsewhere.
The study of more than 650 employees in the Chicagoland area showed that close to two out of three employees believed that changing companies was the only way to achieve the career advancement they seek.
UPDATE: Since this page was published, support for PathSavvy has moved! For PathSavvy's new home, please click here. To explore CAEL's employer solutions, visit us here.
In contrast to sentiment commonly expressed by those from previous generations, one survey respondent was of the belief that "being loyal to a company (does) not pay."
Other results from the survey are equally distressing. Fifty-four percent of respondents said their employers do nothing to promote employee advancement, while only seven percent said they have a robust mentoring program to help them achieve career goals and slight more than nine percent who say their organization has a training program for that purpose.
The implications of these findings are significant. When employees fail to identify opportunities within their organizations, it's no surprise that they're likely to look elsewhere to achieve their personal and professional goals. When that happens, organizations not only must incur the expense of hiring and training new employees to replace those who job hop, they also risk creating a workplace culture that encourages further talent flight.
Clearly, employee retention pays. That's why CAEL developed PathSavvy, its career pathing software that helps employees identify those opportunities and that supports employer efforts to provide the training and education to reach them.
To read the full article from Crain's, click here.
Want to learn more about PathSavvy? Click here to find out how PathSavvy can help your organization.