Q&A With CAEL Staff: Christopher Guidry
by CAEL on Sep 26, 2023
Christopher Guidry, vice president of community affairs, is an expert at cultivating diverse collaboration among industry, education, training, and government partners and executing regional, state, and federal initiatives. His work also focuses on strategic partnerships with Historically Black Colleges and Universities and CAEL's overall engagement with organizations supporting adult learners.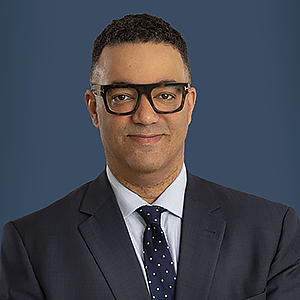 What's your favorite example of CAEL's impact?
Wow, that's like asking which kid you love the most! I really like our LASS Academy model. I'm excited about our work in the Mississippi Delta, and I always enjoy reading and sharing our thought leadership pieces and research.
I had a long history with CAEL before joining. When I was the state director for career & technical education for the state of Indiana, I also ran adult education for an interim period. I looked at CAEL's work to see how we could better serve adult learners. Then when I began work at ACT I sponsored and attended several CAEL conferences. I also did some work with workforce boards and that is where I first met Earl Buford. Later, in my work at Strada I got the chance to speak with Earl a few times and learned more about his work. Then when I heard his vision for CAEL when he became president, I was excited to help in whatever way I could.
If there's one piece of advice you could give adult learners and one piece of advice you could give to institutions/organizations committed to better serving them, what would it be?
Listen to them. We need to listen to adult learners to consider their views, perspectives, and opinions, and take them into account when we design programs to benefit those same adult learners.
What gives you the most hope about the future of the adult learner ecosystem?
My coworkers. They are so knowledgeable, skilled, and passionate about the work we do.
What is the last book/movie you read/watched?
The last movie I watched was The Big Short. It was a good way to show my kids what happened in the mortgage banking world that brought about the economic collapse in 2008 when they were babies.
What do you enjoy doing outside of work?
Family time with my wife and my two sons that are in high school. Right now we are searching for colleges.