The Reskilling Revolution: Fueling the Post-COVID Recovery
by Van Ton-Quinlivan on Sep 29, 2021
The numbers are startling: 10 million open jobs and 8.4 million unemployed. And even as the economy shows signs of recovery, the future is far from certain. The Delta variant and low vaccination rates threaten to undo what progress has been made, and while job openings are reaching record highs, a staggering 50% of employers report having jobs they can't fill. If these numbers tell us anything, it is that there remains a disconnect between what employers require, what employers are offering, and what workers want.

Even before the pandemic, the nature of work was undergoing dramatic changes. Driven by the ever-increasing rate of technological innovation and the growth of the gig economy, millions of freelance, independent, and platform-based workers were eagerly abandoning the traditional work week in favor of the freedom of self-employment. At the same time, the middle-skills job gap was turning into a chasm as employers across the country struggled to find employees with the right skills. In California alone, this gap was projected to reach nearly 1.5 million jobs by 2025 prior to the pandemic.

COVID-19 has made many of these problems more pronounced while also further altering the terrain of work, widening the gap between employment needs and job readiness, expanding remote opportunities, introducing questions of safety and security, and shifting our attention away from work-life balance to work-life integration.
Pre-pandemic, the World Economic Forum called for a global reskilling revolution. That call has only gotten stronger. Recently, Gallup conducted the most comprehensive study to date on upskilling --'The American Upskilling Study: Empowering Workers for the Jobs of Tomorrow. The survey found that upskilling is becoming a sought-after employee benefit and powerful attraction tool for employers amid the current labor shortage.
Upskilling is not a new concept, but it is one that has been consistently overlooked. I learned this firsthand when, after my tenure as executive vice chancellor with the California Community Colleges, I served as executive-in-residence with the Institute for the Future, where I had the opportunity to work with a dozen chief human resource officers (CHROs) in Silicon Valley as they wrestled with workforce and operational dilemmas. One CHRO grappled with having to fire current engineers so that the company could hire cloud engineers as it moved to a cloud-based strategy. He had never considered working with an education partner to develop an upskilling course that could close the gap created by this technology shift. That lack of consideration would have not just cost his company time and resources but also dozens of people their jobs. When faced with a talent puddle (as opposed to a pipeline), upskilling, clearly, is a better solution.
Stories like these form the backbone of my new book, WorkforceRx: Agile and Inclusive Strategies for Employers, Educators and Workers in Unsettled Times, in which I outline the playbooks needed to connect education, competencies, and credentials as more adults turn to upskilling and credentialling at a moment when degree-attainment seems too far-removed from current realities. The book also contains perspectives from some of the leading experts in workforce, education, and government while presenting solutions to workforce challenges from the diverse perspectives of employers, educators, policymakers, workers, and more. If we want to build successful strategies that will ease the workforce crisis, they all need to be involved.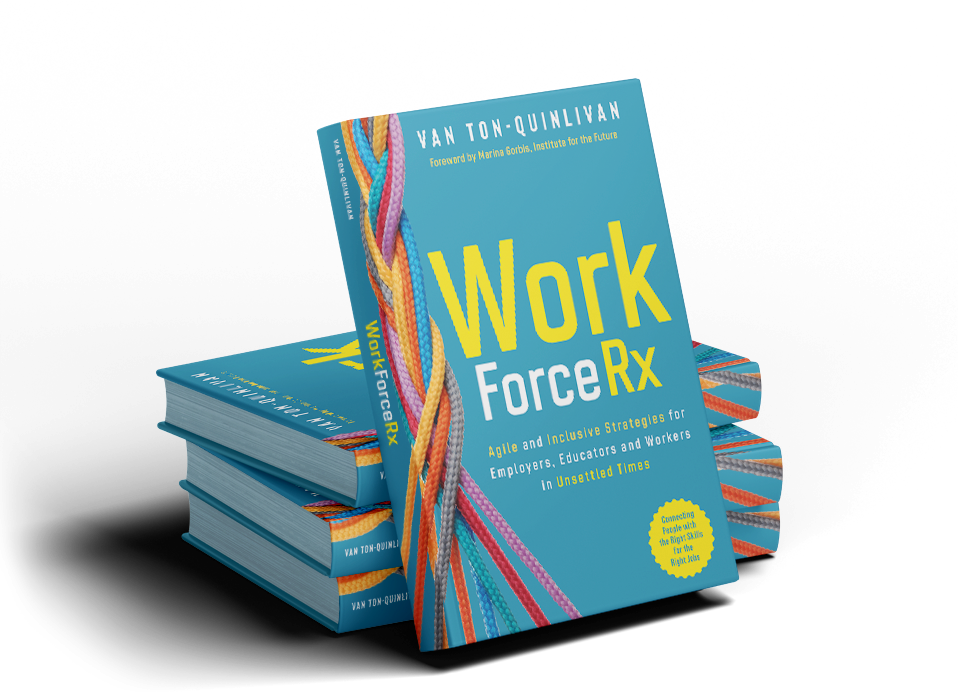 On October 6 and 7, I'll be joined by dozens of esteemed authorities in workforce development, many of whom are mentioned in the book, to examine the forces that can support higher education, credentialing, workforce development, diversity, and more. I'm pleased to be chatting with:
Earl Buford, Chief Executive Officer of Council on Adult Experiential Learning
Chauncy Lennon, Vice President of Lumina Foundation
Amrit Ahluwalia, Editor of EvoLLLution
Carole Goldsmith, President of Fresno City College
Rock Pfotenhauer, Chair of the Bay Area Community College Consortium
Jim Caldwell, Chief Executive Officer of Workforce Incubator
Rajinder Gill, CEO and Co-Founder, Essential Skills Program
Steve Wright, ICT Statewide Director with the California Community Colleges
And many others
RSVP for the virtual events with the above experts to learn more about formalizing the credential effort. If you'd like to discuss additional strategies for supporting adult learners, please register to attend the CAEL Annual Conference where I will be in attendance. WorkforceRx: Agile and Inclusive Strategies for Employers, Educators and Workers in Unsettled Times is available at mastercatalyst.org and amazon.com. All proceeds go to benefit Futuro Health's nonprofit mission.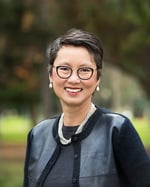 Van Ton-Quinlivan is CEO of Futuro Health, whose mission is to grow the health and wealth of communities by growing the largest network of allied health workers. Her distinguished career spans the private, public, and nonprofit sectors. Van is former executive vice chancellor of the California Community Colleges and a White House Champion of Change.