Summer 2021 Newsletter
by CAEL on Aug 04, 2021
Discounted Rates Available for CAEL Hybrid Annual Conference
The return of in-person gatherings (complemented by enhanced virtual options). Sunny San Diego. The beautiful Hotel Del Coronado. Powerful keynote speakers. The greatest collection of minds in the adult learning world. With so many reasons to attend in person or virtually, it's no surprise that registrations for our 2021 CAEL Conference are outpacing prior years. But there is still time to secure a discounted rate if you register before October 1. Conference attendees can use this dedicated link for hotel reservations (also included in your registration information from CAEL). Rooms must be booked by October 22 to take advantage of the group discounted rate. A virtual registration option also is available and provides attendees access to livestreamed and pre-recorded presentations and workshops.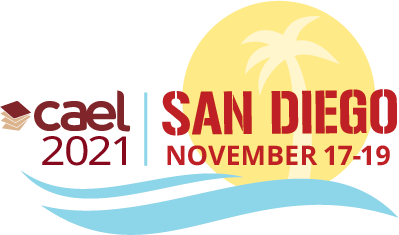 Jack Mills Joins CAEL as Senior Vice President of Partnerships, Impact, and Insights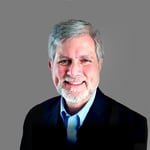 Jack Mills, who has more than two decades of experience leading inclusive economic development strategies by building effective and equitable industry, workforce, and community college partnerships, is overseeing growth in CAEL's client and funder collaboration as senior vice president of partnerships, impact, and insight. Mills' career includes extensive experience with funders -- in particular, regional workforce funder collaboratives. He directed the National Network of Sector Partners (NNSP), where he launched long-term local, state, and regional partnerships, securing more than $5 million in funding for program development and collaborating with other national organizations to increase state policy and funding support for industry partnerships in 26 states. While leading the NNSP, he worked with college and state-level leaders on improvements to workforce training at every community college in the state of Mississippi, resulting in millions of dollars of increased public, foundation, and employer funding for the institutions.
Most recently, Mills served as chief strategy and innovation officer for Partner4Work, the leader of the public workforce system for Pittsburgh and Allegheny County. He has also served as senior advisor for workforce systems at the Insight Center for Community Economic Development, a national research and economic justice organization. Earlier in his career, Mills held leadership positions at Jobs for the Future, the Office of Workforce Development at the city of Cambridge, Massachusetts, and the Massachusetts Department of Mental Health.
Mills holds a bachelor of arts in social anthropology and a master of public administration in workforce development and economic development from Harvard University.
'Additional Additions' to Team CAEL
CAEL also welcomed Doug Heckman and John Hawkins as senior directors of partnership development and Matt Cornett as director of initiatives.
Heckman's key areas of focus at CAEL are building cross-sector solutions to benefit adult learners and employees, industry groups, employers, and postsecondary institutions. A former Air Force officer, he previously taught in community colleges and universities.

Hawkins specializes in workforce and economic development, strategic workforce planning, comprehensive planning, and labor market data analytics. He has led numerous workshops and training events on best practices for using labor market analytics in workforce and economic development, and on labor market information requirements under the Workforce Innovation and Opportunity Act.

As director of initiatives at CAEL, Cornett engages directly with workforce and economic development clients to help improve learning and career opportunities for adults. An expert in workforce development issues at the local, regional, and state levels, he also has deep experience in career pathways, credentialing, economic development, and data analysis.
CAEL Student Success Academy Drives Increased Credit Completion, Enrollment, and Graduation Rates Among Latino Adult Learners in Inaugural Cohort
In 2018, CAEL partnered with Excelencia in Education and Strada Education Network to offer the Latino Adult Student Success (LASS) Academy. Made possible by funding from The Kresge Foundation, Ascendium Education Group, and the Greater Texas Foundation, the inaugural Academy cohort included 14 Hispanic Serving Institutions (HSIs) and one emerging HSI (eHSI). The three-year initiative provided the institutions with guidance and other resources to better serve Latino adult students through policy and practice. Participating institutions included a mix of public and private nonprofit institutions. The LASS Academy of 2018-2021 represented eight states and a range of student enrollments that totaled more than 45,000 Latino adult students.
When the cohort concluded earlier this year, the partnership assessed the program to capture lessons learned regarding the implementation of the grant, highlight successes and challenges, and provide recommendations that could inform future Academy cohorts. Data collected during the program indicated that Latino adult undergraduate students had consistently higher enrollment and graduation rates than their peers. That led to higher credit completion among Latino Learners. On average, the increase in Latino credit completion was two credits per student, for a total of 87,434 additional credits completed (2019-2020 vs. 2014-2015). Academy outcomes also included positive cultural and systemic changes. Institutions enacted sustainable changes in the models and support systems for adult Latino learners, which they will continue to advance. They also introduced strategies for collecting and continuously revisiting data on success to improve outcomes. This progress has helped them prioritize student success inclusive of Latino adult learners.
Stay tuned for additional details about the Academy's outcomes and about future cohorts. CAEL looks forward to sharing more information on outcomes from our LASS Academy.
PLA Accelerator Is Now the Credit Predictor Pro
The CAEL Solutions Team is launching the new PLA Accelerator tool -- renamed the Credit Predictor Pro -- which allows institutions and systems to streamline, monitor, and grow their PLA programs online.
We have built upon the features of the original tool (launched in 2015), adding workflows allowing faculty to review credentials uploaded by students, an integration with Emsi Skills Extractor students will use to easily pull skills from their resume, and a streamlined path from the Credit Predictor Tool (available to CAEL Members) to the Credit Predictor Pro for qualified students. We will begin online demonstrations of the Credit Predictor Pro in October. Contact Scott Campbell to schedule your demonstration.
CAEL 2020 Learner of the Year Featured in WorkingNation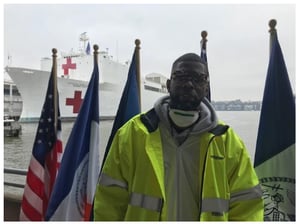 Credit for prior learning can have a major impact on adult learner success, but only a minority of students take advantage of it. WorkingNation discusses the power of prior learning, including the perspectives of CAEL's 2020 Learner of the Year, Alphur "Slim" Willock, and senior vice president of initiatives, solutions, & operations, Dr. Beth Doyle. Read more at WorkingNation.
Another Adult Learner Success Story: Randolph Smith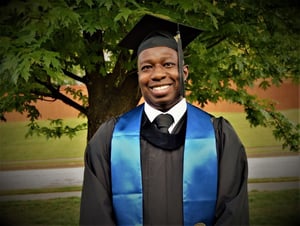 "Never give up." That's the advice Randolph Smith offers those pursuing educational aspirations as they balance work, family, and other responsibilities. His story is highlighted in NACTEL's latest newsletter.
Grant-Funded Process Is Informing New CAEL Framework for Adult Learner Success
The Council for Adult and Experiential Learning (CAEL) is partnering with the Hewlett Foundation, the Education Quality Outcome Standards Board (EQOS), and Northeastern University's Center for the Future of Higher Education and Talent Strategy to design a new framework that will boost education providers' ability to effectively serve adult learners. The framework will refine CAEL's landmark principles for effectively serving adults. Ten best-performing programs are joining the intensive study that will guide the framework's design. Read more.
CAEL has received a second round of funding through a grant from the Charles Koch Foundation. The additional support will enable research on barriers that adults who have never enrolled in postsecondary education face.
CAEL to Lead Partnership Helping Underrepresented Talent Discover and Access Semiconductor Careers and Advance Within Industry
In a partnership with fellow Strada Education Network affiliate Roadtrip Nation, CAEL will be supporting the talent development aspirations of SEMI, the industry association representing the global electronics manufacturing and design supply chain. The two-phase project will improve diversity and equity within key STEM professions by driving awareness of growing workforce needs and opportunities for career advancement within the microelectronics industry. Phase one is made possible by funding from the SEMI Foundation and Strada Education Network. Read more.
Nurturing the Caregiving Economy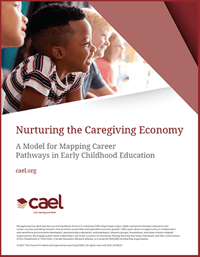 Among the pandemic's many misfortunes is a tendency to escalate challenges to full-blown crises. Access to quality, affordable child care has been no exception. Several factors stemming from the pandemic and lockdowns have converged to create double-edged disruptions for the industry's consumers and its providers. The resulting pricing and availability issues have created ripple effects throughout the broader economy, with implications for virtually every industry.
Recognizing that a rising child care industry can lift all others, CAEL has long included the sector in its career pathway mapping and other workforce development initiatives. In 2019, we partnered with the Santa Cruz County Workforce Development Board in support of its work to address a local shortage of workers for the early childhood (ECE) industry. With the national importance of ECE only growing since then, we have issued a research brief leveraging this work within the context of challenges and opportunities facing an equitable post-pandemic recovery. Download the brief.
CAEL Helps Drive Significant Increase in CPL at Nine Virginia Community Colleges
In September 2017, CAEL joined an initiative of the New River/Mount Rogers Workforce Development Board (NRMR WDB) to apply a U.S. Department of Labor grant toward improving credit for prior learning (CPL) practices with 9 of Virginia's community colleges in the southwestern part of the commonwealth. This project included partnerships with not only those colleges directly, but also with the Virginia Community College System (VCCS). Read more.
National Governors Association Partnering with CAEL on Workforce Initiative
CAEL has joined the NGA's recently launched Workforce Innovation Network (NGA WIN) as an advisory member supporting NGA on its development and delivery of programming and technical assistance to states on workforce innovation. Advisory members were invited based on their experience advancing workforce innovation critical to governors.
NGA WIN is a grant-funded initiative that helps states effectively prepare their workforces for a post-COVID-19 economy. It addresses four key areas to increase capacity for innovation and long-term strategy. These include expanding access to essential support services, rapidly connecting jobseekers to work, advancing digital access and skill development, and enhancing job quality for all workers.
The first cohort includes 10 U.S. states, and NGA WIN advisors will convene to amplify one another's resources, tools and programs, exchange best practices, and collaborate in support of governors and state leaders who are committed to transforming their workforce systems for a more equitable and prosperous future. Read more.
Earl Buford Presents at Presidents Roundtable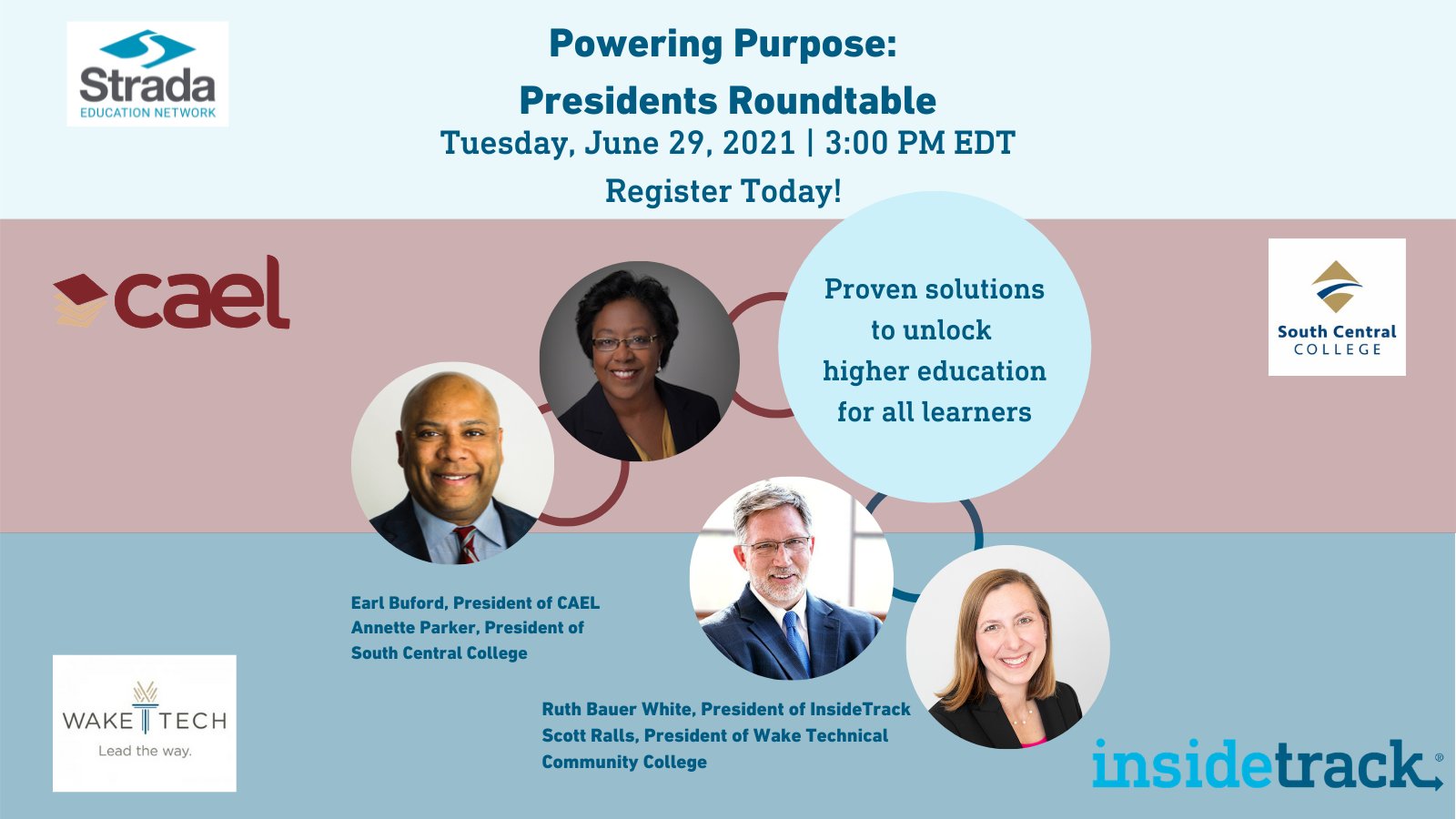 Earl Buford joined the presidents of South Central College, Wake Technical Community College, and fellow Strada Education Network affiliate InsideTrack in a discussion about their work to dismantle systemic and institutional barriers and implement solutions that effectively support today's students. During the presidents roundtable, Earl shared how credit for prior learning can help unlock access to postsecondary education for all adult learners. You can watch the roundtable recording here.
How Prepared Is Your Institution to Serve Adult Learners? Take CAEL's Readiness Quizzes to Find Out
Adult learner enrollment, retention, and completion policies will be critical not only for the success of postsecondary institutions and the communities they serve but for equitable economic prosperity across the country. So it's no wonder that more institutions are taking a closer look at how well they are serving adult learners. A quick and easy way to do that is to complete CAEL's recently revamped Institutional Adult Learner Readiness Quiz. Responding only takes a few minutes, and you'll receive instant feedback and links to additional resources based on your results.
With awareness growing about the urgency of supporting adult learners, it's also no surprise that interest is growing in credit for prior learning (CPL), also commonly known as prior learning assessment (PLA). Repeated studies and institutional practice have confirmed that CPL is a catalyst of adult learner, institutional, and workforce success. CAEL also recently refined our readiness quiz that gauges institutions' capacity for recognizing diverse forms of college-level learning. It, too, provides instant results and actionable steps.
Credit Where Credit's Due: Let's Level the Playing Field for Adult Learners
As pandemic-induced turmoil continues in the labor market, millions of workers are seeking viable career paths, which often require upskilling or reskilling. In an op ed for RealClear Education, Becky Klein-Collins, CAEL's vice president of impact, explains how these circumstances present a golden opportunity for prior learning assessment. Read more at RealClear Education.
SXSW EDU 2022: Vote For CAEL!
CAEL has submitted a session proposal for SXSW EDU 2022, "Energy Workforce: The Future Power Source." Beginning Aug. 10, you can vote for the session via South by Southwest's® Panelpicker®, so please be sure to do so. The session, which features the Energy Providers Coalition for Education, is part of the "Work Reimagined" track at SXSW EDU 2022.
Membership Updates
Signal Your Commitment to Adult Learning With CAEL-Branded Seal
CAEL members can now access a new CAEL-branded seal featuring a logo that instantly reflects you and/or your institution's or organization's membership in the CAEL community. We encourage members to use the Proud Member of CAEL Seal to showcase their commitment to serving adult learners along their education-to-career journeys. To receive your CAEL Seal, fill out this form.
Accessing Your CAEL Member Benefits: Join Us for an Interactive Webinar and Use Your Benefits Immediately!
Are you new to CAEL? Or do you want to understand all your CAEL benefits so you can access them immediately? Watch for upcoming Member Benefits Webinars! The CAEL Engagement Team is hosting these events throughout the year to help you navigate your membership benefits and get you started quickly. We will highlight:
Your entire suite of member benefits and how to access them
Upcoming events and how to register
Exciting announcements and updates
How to get involved in CAEL
Your questions and suggestions
Look for an invitation in your email, or feel free to contact us at membershipservices@cael.org to receive details for an upcoming webinar. We look forward to "seeing" you there!
CAEL's Professional Development and Training
"I thoroughly enjoyed diving into the world of PLA. It clarifies and dispels any myths that PLA is not a valuable learning/assessment tool or should not be offered for credit. I will recommend th​e​s​e​ course​s​ to our administration and ask that we provide the course to our faculty who will be assessing PLA. It will bring it all into perspective."
CAEL is dedicated to supporting diverse roles within the field of adult learning through our professional development of self-paced ​and instructor-led online learning experiences.​ Our next set of instructor-led courses will be offered on September 27, 2021. Don't miss out on the last opportunity to complete a professional development course in 2021. Check out CAEL's various professional development offers.
A Special 'Thank You' to CAEL Member Ambassadors
Thank you to CAEL Ambassadors, our adult learner experts working hard to extend CAEL's vision: Every adult can navigate lifelong learning and career pathways that fuel social mobility and community prosperity.
Amy Belcastro
Professor of Education
Southern Oregon University
Nora Carrol
President
Educative, LLC
Gina Perry
PLA/Exams Division Manager
Defense Activity for Non-Traditional Education Support (DANTES)
Yadirah Soto
PLA Lead
EDP University
Tracy Robinson
Director, Innovative Academic Initiatives
University of Memphis
Matt Bergman
Associate Professor
University of Louisville
Tracy Costello
Assistant Director, Prior Learning Assessment
National Louis University
Lorraine Beach
Campus President
Keiser University
Jason Watson
Asst VP and Dean of Enrollment
Trine Online University
Sue Lane
Senior Fellow
CAEL
CAEL member Ambassadors help catalyze and embed a focus on the adult learner's current and lifelong learning goals to support success and enable them to prosper in a rapidly changing world.
Interested in becoming a CAEL Ambassador? Please contact Christine Carpenter, senior vice president of engagement, at ccarpenter@cael.org.
Welcome Newest CAEL Members
We would like to extend a sincere welcome to those who joined us in June and July, 2021:
Twenty-one institutions/organizations/systems
College of Coastal Georgia, Indiana University, IU East, IU Kokomo, IU Northwest, IU South Bend, IU Southeast, Jacksonville State University, Lindenwood University, Molloy College, Blended Online Learning Dept., Park University, Rider University, Sandra Grace LLC, Sonoran Desert Institute, Southern Adventist University, SUNY Rockland Community College, Trine University, University of Maine System, University of Nebraska at Kearney, University of St. Thomas (Houston), University of the Potomac.
Eight individuals representing the following institutions
Metropolitan State University of Denver, Office of Adult Learning, Rhode Island College, SUNY Erie Community College, The Institute for Statistics Education, University of La Verne, Wichita State Online, Wichita State University, William Paterson University.
For a list of CAEL affiliate and postsecondary institution and system members, please visit our website: https://www.cael.org/membership/our-members.
We look forward to staying in touch!
Recent CAEL Appearances
| | | |
| --- | --- | --- |
| Date | Event | CAEL Involvement |
| April 13 | Bridging the Gap Between Career Skills and Curriculum - Small Group Discussion Hosted by WGU | Becky Klein-Collins, vice president, impact |
| April 27 | The Art and Science of Serving Adult Learners - Webinar for Society of College and University Planning (SCUP) and American Association of State Colleges and Universities (AASCU) | Scott A. Campbell, Ph.D, vice president, partnership development; Barry Nickerson, director, initiatives |
| May 19 | Ask Us Anything Webinar: Labor Policy Reform for a Cohesive Workforce Development Sector | Earl Buford, CAEL president |
| May 25 | | Elizabeth Hibner, then-senior director, impact |
| May 27 | AACC Digital Conference Presentation: Latino Adult Student Success at South Texas College | Rafael Pasillas, director, initiatives |
| June 17 | | Becky Klein-Collins, vice president, impact |
| June 23 | | Earl Buford, president |
| July 22 | Washington Association of Community and Technical Colleges' presidents' retreat | Earl Buford, president; Jack Mills, senior vice president, partnerships, impact, and insights |
| June 29 | | Earl Buford, president |
| July 23-24 | "The Art & Science of Adult Learners" at AASCU Academic Affairs Summer Meeting | Scott A. Campbell, Ph.D, vice president, partnership development; Barry Nickerson, director, initiatives |
| July 26 | Learn & Lead: Aligning Industry Competencies and Education to Streamline Career Pathways | Christine Carpenter, senior vice president, engagement; Angie Lucas, director, EPCE |
Recent Blog Posts and Other Articles With CAEL
Relevant Learning Experiences Are Key for Successful Adult Learners: a Model for Flexible Internships for the Northeast Indiana Regional Partnership (NEIRP)
The 9 Dos and Don'ts of Going Back to College... as an Adult
Why Repeated Doses of Learning Will be Needed in Our Pandemic Recovery
Three Ways to Maximize Your Support for Adult Learners With Relief Act Funds
Who Will Nurture the Nurturers? The Importance of Child Care to Our Overall Economy
Helping Student Veterans Overcome Obstacles Without Overlooking Their Strengths
Competency-Based Education: A Blueprint for More Equitable Education-Employment Pathways
Aligning Education and Workforce to Meet Learners Needs
The Art and Science of Supporting Adult Learners
Getting Proactive About PLA: Transferring Workplace Training into Classroom Credit
Op-Ed: Build a learning infrastructure for a competitive, resilient workforce
It's Time To Re-Enroll Adults, Including John Kruk, in Higher Education