Summer 2022 Newsletter
by CAEL on Jul 21, 2022
Registration for CAEL's 2022 Conference Is Open!
If you missed last year's incredible annual conference in San Diego, don't pass up the opportunity to join us in person this November at the beautiful Palmer House Hotel in Chicago! Network with peers and professionals from workforce and economic development organizations, postsecondary institutions, and mission-aligned foundations to learn how you can build equitable career and education pathways in your community! Discounted rates are still available (through Sept. 30). Click below to learn more, including details about our pre-conference workshops.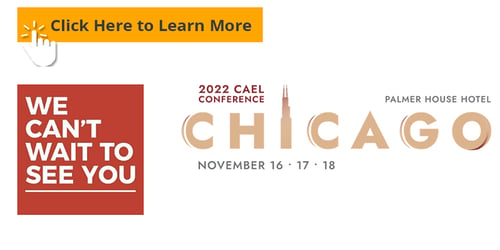 NEW Credit Predictor Pro Removes CPL Barriers for Students, Staff
Evidence and awareness about the many benefits of credit for prior learning are growing. But being thorough, inclusive, and efficient at CPL can be challenging, especially with limited staffing. Credit Predictor Pro streamlines and monitors the entire prior learning assessment/credit for prior learning (PLA/CPL) lifecycle. It provides insights into advisor interactions with students, faculty credential approval, and the types of credit recommendations students are receiving, helping institutions make CPL more accessible to students and more manageable by faculty and staff. CAEL institutional and organizational members not only receive a discount on annual and implementation fees but also receive exclusive access to a complimentary version of the product that offers a lead management platform connecting current and prospective students to CPL options at their institution. Visit our website to learn about the tool, and for more information, including a virtual demo, contact Scott Campbell at scampbell@cael.org.
As a reminder, cael.org also offers free resources that support CPL programs. They support a national grassroots campaign to raise awareness about CPL, helping postsecondary institutions champion, implement, and promote CPL programs.
$15.7 Million Grant Will Increase Equitable Access to Career Pathways in Financial Services and Adjacent Industries
A recent $15.7 million grant from Truist Foundation is funding a six-year multicity initiative to drive equitable prosperity within industries previously inaccessible by underserved individuals and communities. CAEL will lead collaboration with workforce organizations, postsecondary institutions, and service providers to establish support and training for adult learners in the financial services and adjacent industries (read more). Note: In the coming months, CAEL will be sharing more information about community-level opportunities attached to this initiative, so be sure to subscribe to CAEL emails to receive the latest updates.
Industry Partnership to Strengthen and Diversify Semiconductor Workforce
The SEMI Foundation, the nonprofit arm of SEMI, which is the global industry association representing the electronics manufacturing and design supply chain, and CAEL have launched the new SEMI Career Exploration Platform. The platform, which debuted this month at the SEMICON West event, is designed to strengthen access for underrepresented workers to educational and employment opportunities in the U.S. semiconductor industry and to grow its talent pipeline. It links the knowledge and skills of workers with career and educational pathways ranging from internships and apprenticeships to certificate and advanced degree programs (read more).
Long-term Success, One Short-Term Credential at a Time
Incremental credentials are far greater than the simple some of their parts, at least when they stack into work-relevant degree paths and/or make adult learners more agile in the face of rapidly evolving workforce demands. In June, Jack Mills, executive vice president and chief operating officer at CAEL, reviewed how industry research and CAEL's extensive work with educators and employers confirm the learner-centric benefits of incremental credentials (read more).
Earn Your Adult Learner Advocate Badge!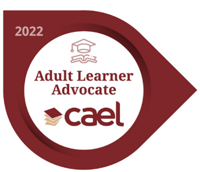 CAEL is now offering an Adult Learner Advocate badge to all completers of its microcourse series. Each of the eight microcourses takes about an hour to finish and provides tips and strategies on how to more effectively serve adult learners (learn more at cael.org or contact membershipservices@cael.org).
Final 2022 Cohort of Instructor-Led Professional Development Classes Begins in September
Registration closes in September for the last of this year's asynchronous, instructor-led courses. Register here.
New Grant, CAEL Office Land in Pittsburgh
CAEL has received a two-year, $500,000 general support grant from the Henry L. Hillman Foundation, matched by Strada Education Network, to expand its strategies for aligning learning and work in the Pittsburgh region. To further support these and other regional efforts, CAEL has opened a dedicated regional office in the city (read more).
CAEL Joins Partnership Supporting XPRIZE Rapid Reskilling
To help expand its mission and impact, CAEL and XPRIZE Rapid Reskilling are partnering to produce blogs, webinars, and other community engagement on the future of work and how CAEL stakeholders can ensure work-relevant learning and economic mobility are a part of it. XPRIZE Rapid Reskilling is powered by New Profit as part of the Future of Work Grand Challenge, which aims to achieve broader systemic change to help prepare 12 million Americans from underinvested communities for workforce success by 2025. The Grand Challenge is made possible by several organizations, including Strada Education Network (read more).
2022 Keynote Speakers Announced
Below are the keynote speakers for CAEL's annual conference, which will be held Nov. 16-18 in Chicago's Palmer House Hotel:
Edafe Okpor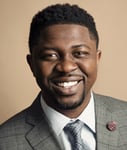 o is the author of ASYLUM, A Memoir and Manifesto and founder of Refugee America. Born in Warri, Nigeria, Okporo migrated to the United States in 2016 as an asylum seeker. A global gay rights activist, Okporo is one of the most prominent voices in the U.S. on the issue of displacement, leading an organization with a vision to "strengthen as a place of welcome for LGBTQ displaced people." (Read more.)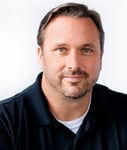 Dr. Mark Milliron is senior vice president and executive dean of the School of Education at Western Governors University. Milliron is an award-winning leader, author, speaker, and consultant who works with universities, community colleges, K-12 schools, foundations, corporations, associations, and government agencies across the country and around the world. (Read more.)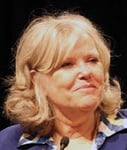 Jane Oates is president of WorkingNation. Before joining WorkingNation, Oates worked at the Apollo Education Group, managing corporate social responsibility and working on linking universities with employers through thought leadership events. Oates also served as the assistant secretary for employment and training at the U.S. Department of Labor. (Read more.)
Don't Miss the Next Coffees With CAEL
While you're counting down the days until you can hear from the many experts at our annual conference in November, you can hear from some later this month during Coffee With CAEL. Coffee With CAEL is a series of virtual, 30-minute gatherings for members that offer the chance to enjoy some lively discussion about the topics that matter the most in the world of adult learning. On July 27, we'll be discussing how members can get the most out of their access to a complimentary version of CAEL's new Credit Predictor Pro technology, which can help users recruit students and start the conversation about CPL. Register here. And on Aug. 24, we'll be discussing how to make connections with workforce board (register here).
September Webinar: Why Colleges and Universities should Make Apprenticeships a Priority
On Sept. 29, CAEL vice president of partnerships Matt Waltz will lead a discussion about the benefits apprenticeships can offer postsecondary educators (register here).
Paying It Forward: Recent "CAEL Learner of the Year" Mentors College Hopefuls
Alphur "Slim" Willock, who won CAEL's Learner of the Year award in 2020, is a widowed father who raised six kids while working full time and completing multiple degrees. A 28-year employee of Verizon and member of Communications Workers of America (both organizations are NACTEL members), Slim makes time to give back to his community and recently shared his perspective and passion about lifelong learning at a high school career day (read more).
Annual Membership Survey Underscores Institutional Foci on Adult Learning
Although the primary function of CAEL's annual membership survey is to foster continuous improvement in the value CAEL delivers to members, the results also speak to trends that are important to all practitioners of adult learning, including CPL, other programs important for adult learner success, and the impact of the COVID-19 pandemic (read more).
NACTEL Gears up for Expanded Members, Academic Programs
The National Alliance for Communications, Technology, Education and Learning is focused on diversifying its network and program offerings to create new upskilling and reskilling pathways within the critical communications technologies industry. More than 2 million workers employed in the communication technologies industry are eligible for NACTEL's online education offerings, which are critical to solving industry workforce challenges (read more).
NACTEL Presents Annual Founders Award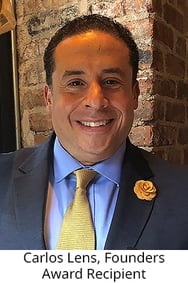 One of those aforementioned 2 million workers is Carlos Lens, a Verizon employee and member of Communications Workers of America. This year Lens received NACTEL's Founders Award, which recognizes students who excel in their studies through perseverance and a passion for lifelong learning (read more).
EPCE Inaugurates Its Own Learner of the Year Award
Membership in the Energy Providers Coalition for Education includes more than 3,500 private, public, and government-owned utilities; energy contractors and suppliers; professional associations; local unions; workforce investment boards; and education and training providers. CAEL, which administers EPCE, recently worked with the EPCE board to begin a Learner of the Year award program (read more).
Buford Joins Board of Apprenticeships for America
Apprenticeships for America, which launched this spring, has appointed, Earl Buford, CAEL president, to its board of directors, calling him "one of the nation's leading voices in workforce de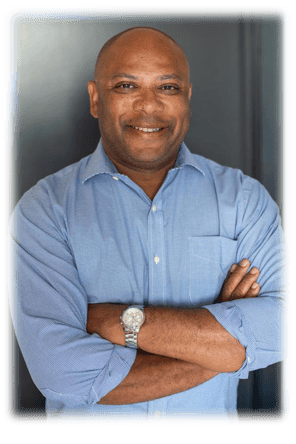 velopment" (read more).
Earl Buford Moderates Harvard Kennedy Book Discussions
Earl Buford moderated a Harvard Kennedy School discussion about the recently released book Growing Fairly: How to Build Opportunity and Equity in Workforce Development. Co-authors Stephen Goldsmith, the Derek Bok professor of the practice of urban policy at the Harvard Kennedy School of Government and a former mayor of Indianapolis, and Kate Markin Coleman, director of ias advising, LLC, joined Earl during the April 25 event.
Grant Opportunity for Community Colleges
Strada Education Network will award two-year grants of up to $400,000 for community colleges and their local employer partners innovating to meet regional workforce needs, boost employment and earnings outcomes for students, and drive enrollment for community colleges. Through these grants, Strada will support partnerships that lead to measurable student outcomes focused on employment, economic stability, and fulfillment of purpose. Proposals are due Aug. 15 (read more).
Congratulations to Awardees of Apprenticeship Building America Grants!
The U.S. Department of Labor awarded more than $121 million in Apprenticeship Building America grants, including CAEL institutional members North Carolina Community College System and Dallas College (read more).
A Pair of Podcasts
Two recent podcasts served as forums for discussion about issues and opportunities critical to the CAEL community. Earl Buford joined the Virginia Economic Development Partnership to talk about the intersection of education and employment, and he also made an appearance on the Personnelity podcast to discuss credit for prior learning, how bringing educators and employers together can strengthen talent pipelines, and how adult learning is not just a professional interest but also a personal passion of his.
Matt Waltz Appears on 'Live at the Forum 2022'
Matt Waltz, vice president of partnerships for CAEL, joined Kelly Hoffman of Equus Workforce Solutions on Live at the Forum 2022. Matt shared how CAEL is helping to bridge the gaps in today's workforce by supporting adult learners as they navigate between education and employment, with pathways for career mobility. Matt and Kelly also discussed how CAEL is helping postsecondary institutions and their students with more accessible credit for prior learning through exams, portfolio assessments, and evaluation of non-credit training programs (view video).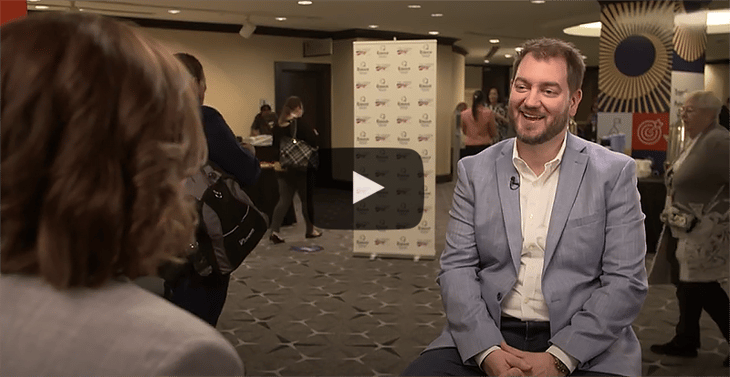 Welcome to Our Newest CAEL Employees!
Diana Cannon, executive assistant.
April Cooper, contract manager.
Genevieve Feliú, vice president, innovation.
Nico Hall, manager, initiatives.
Lana Munip, senior research director.

Welcome New CAEL Institutional Members!
Alabama Community College System • Alverno College • Arkansas State University Mid-South • Atlantic Technological University Donegal, Galway, and Sligo campuses in Ireland • Baker University - School of Professional + Graduate Studies • Bunker Hill Community College • California State University- Fullerton • California University of Professionals • Chemeketa Community College • Coahoma Community College • College of Southern Idaho •
Dominican University of California • Fairmont State University • Georgia Gwinnett College •
Howard Community College • ImpactTogether • Jeraldeen Miller • Kent State University • Laurus College • Minnesota State University Mankato • Mississippi State University • Molloy College •
Montclair State University • National University • Navarro College • Northeast Iowa Community College • Ohio University • Owens Community College • Raritan Valley Community College •
Roosevelt University • SUNY-Oswego • Salt Lake Community College • Savannah State University
Society of Professional Engineering Employees in Aerospace, International • South Central PA Works • Southeast Missouri State University • Spring Institute for Intercultural Learning •
The University of Alabama • Tiffin University • United States Air Force, 482nd Engineering Flight •
University of Michigan-Flint • University of North Carolina-Wilmington • University of Oklahoma •
University of Tennessee at Chattanooga • University of Wisconsin Madison • University of Wisconsin Stout
Recent CAEL Appearances
| | | |
| --- | --- | --- |
| Date | Event | CAEL Involvement |
| 7/12-7/14 | | Dr. Scott A. Campbell, vice president of partnership development |
| 7/7 | The Future of Continuing Education, Workforce Development, & Corporate Engagement | CAEL-hosted webinar |
| 6/17-6/17 | | |
| 6/7-6/9 | | Earl Buford, president; Beth Doyle, Ed.D and senior vice president of initiatives, solutions, and operations; MelissaKaye Shekoski, senior director, planning and strategic alignment; Laura Heller, director, initiatives. |
| 6/2 | | CAEL-hosted webinar |
| 5/26 | Coffee with CAEL: Serving your Student Veterans: Begin with the End in Mind | Amy Morys, Ed.D. |
| 5/26 | CAEL Partner Spotlight: Linking Learning and Work for Workforce Development (webinar) | Elizabeth Warner, CMP and senior director, event operations; John Hawkins, senior director, partnership development; Patricia Wallace, senior director, initiatives. |
| 5/23-5/24 | Employ Prince George's Industry Validation Sessions (Health Care, Hospitality) | Patricia Wallace, senior director, initiatives, and Laura Heller. |
| 5/18 | Utah Statewide Summit on Credit for Prior Learning (hosted by Utah Valley University) | Becky Klein-Collins, vice president, impact; Barry Nickerson, senior director, higher education initiatives; Dr. Scott A. Campbell |
| 5/17-5/19 | | |
Recent Blog Posts and Other Thought Leadership Articles With CAEL
XPRIZE Announces the Five Finalists Shaping the Future of Work
CAEL Annual Membership Survey Points to Promising Trends, Areas of Opportunity in Adult Learning
NACTEL Adding New Employers and Degree Programs to Enhance Support of Growing Talent Needs in Critical Industry
The Need To Better Understand Academic Rigor
Equity Considerations in Credit for Prior Learning and Beyond
CAEL Receives $15.7 Million Grant From Truist Foundation to Strengthen Financial Services Career Pathways
CAEL President Joins Apprenticeships for America Board of Directors
What Never-Enrolled Adults Say Could Transform Their Intentions Into Actions
Doing More With Less: How Thomas Edison State University Is Boosting CPL With Professional Learning Reviews
NACTEL Presents Annual Founders Award
EPCE Presents First Annual Learner of the Year Award
How McDonald's Built its Educational Benefits Platform
Student Veterans: Beginning With the End in Mind
Employer Partnerships Drive Sevenfold Increase in Short-Term Training Programs at the Maine Community College System
Incremental Credentials: Giving Students the Tools to Own Their Learning and Open Doors to the New Labor Market
The Career Path Cycle: Learner of the Year Shares the Perspective of a Lifetime
CAEL Launches Technology Solution To Help Boost Equity in College Completion
CAEL Announces $1 Million in Grant Funding for Improving Career Pathways to Quality Jobs and Wages
When Education Meets Employment: A Conversation With Earl Buford
Innovation in action: value prior learning, no matter where that learning happens
CAEL Receives $1 Million to Expand its Work in Pittsburgh Region
[LISTEN] How will adult learning shape the future of work?
Along Complex Career Pathways, University of Wisconsin-Milwaukee Micro-Credentials Signal 'Relevant Competencies Ahead'